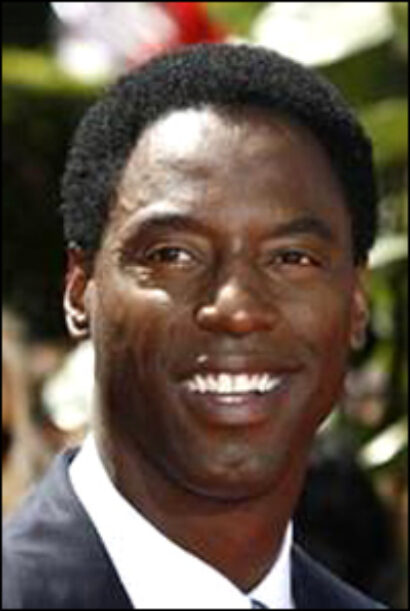 Washington will play the role of Moody in the cast of seven. James Murray Jackson, Jr. will play Richard Pryor, a role he originated at the 2005 New York International Fringe Festival. Additional casting will be announced.
The official opening night is Oct. 8. Unspeakable is directed by Rod Gailes OBC, based on a script by Gailes and Jackson. This production is recommended for theatregoers 16 years of age and older.
Unspeakable is billed as "an unflinching look at the life and times of an iconic comedic genius," covering a span of 61 years, primarily 1967-82. "Growing up in a Peoria brothel, where his mother toiled as a prostitute [in a place] that his grandmother owned and operated, Pryor faced situations that forever shaped and scarred his sensitive soul. …His imagination allows him to escape and ultimately leads him to comedy. From his rise to super stardom in the shadow of Bill Cosby to his blazingly self-destructive love affair with cocaine and women, Unspeakable captures the duality of his success with the number of internal and emotional demons he battled throughout his life. At the center of Unspeakable is the humanity that connects us all through our vulnerability, intimacy and truth."
Unspeakable is presented by executive producer Susan Batson (Broadway revival of Raisin in the Sun), Creative Mind Entertainment, OBC DreamTheatre, and in association with Kenneth Schapiro/Enlightenment Productions.
Washington won two NAACP Image Awards and a Screen Actors Guild Award. His recent credits include the films "They Die By Dawn," "Dr. Bello" and "The Trials of Cate McCall." He penned a memoir, "A Man From Another Land: How Finding My Roots Changed My Life" (Hachette/Centre Street Publishing). For his portrayal of Richard Pryor in the 2005 New York International Fringe Festival production of Unspeakable, writer-actor Jackson received the Festival's Outstanding Lead Actor Award. The New York-based actor/writer/producer has worked in theatres throughout New York City and the tri-state area, including Ohm Theatre Group, Working Theatre, The Looking Glass Forum, Passage Theatre and SoHo Playhouse. In 2005, he and his wife created Creative Mind Entertainment, an entertainment production company.
Writer-director Gailes is a Detroit native, University of Michigan graduate, and an alumnus of the NYU Graduate Film Program. He directed the first developmental workshop of Disney's The Lion King Jr. in partnership with Disney Theatricals and Harlem School of the Arts, and most recently, the Araca Project's Cake by Shawn Nabors.
The production team for the Chicago premiere includes Stuart Howard (casting), Felix E. Cochren (scenic design and costume design), Cookie Jordan (wig and makeup design), Matt Marsden (production management), Joshua Horvath (sound design), Jorge Arroyo (lighting design), Amy Hall Garner (choreography), Lucia Lombardi (stage management), Jill K. Swartzmiller (company management) and Karen Berry (general management).
Royal George Theatre is at 1641 N. Halsted in Chicago. Performances continue to Nov. 25. The performance schedule is Tuesdays, Wednesdays and Thursdays at 7:30 PM; Fridays at 8 PM; Saturdays at 5 and 8 PM; and Sundays at 3 and 7 PM.
Tickets range in price from $49.50-$62.50, go on sale Aug. 17 via the Royal George Theatre Box Office, 1641 N. Halsted Street, by calling (312) 988-9000 or online at Ticketmaster.com.