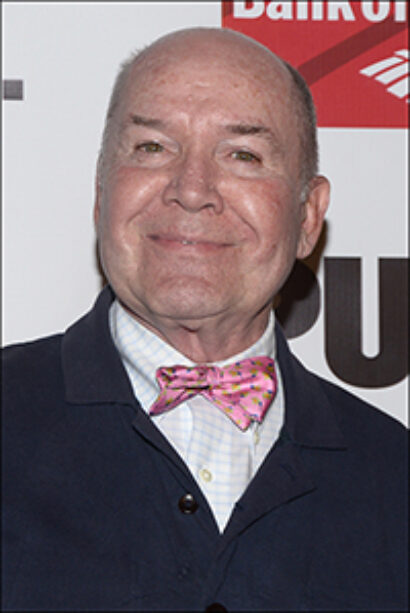 The production will launch at the Ahmanson Theatre in Los Angeles, under the auspices of the Center Theatre Group, and will then tour North America for multiple seasons, playing multi-week and week-long engagements.
The production will also feature choreography by Danny Mefford, set design by Douglas Schmidt, costume design by Jane Greenwood, lighting design by Natasha Katz and sound design by Ken Travis.
The cast is yet to be announced.
The Sound of Music has music by Richard Rodgers, lyrics by Oscar Hammerstein II, book by Howard Lindsay and Russel Crouse, and is suggested by "The Trapp Family Singers" by Maria Augusta Trapp.
Director O'Brien stated, "The Sound of Music has been in our ears for decades, as it deserves to be. But it might be time to look once more, and more closely, at this remarkable work which, I feel, begins to reveal itself as deeper, richer, and more powerful than ever. It's no longer 'your mother's' familiar Sound of Music. We are tearing off the varnish of the past from one of the great glories of our theatergoing experience and making it fresh! This is an opportunity we've all longed to create!" O'Brien's Broadway credits include Hairspray, The Coast of Utopia, Dirty Rotten Scoundrels and this season's It's Only a Play.
Ted Chapin, president and executive director of Rodgers & Hammerstein: An Imagem Company, added, "The Sound of Music continues to be the world's most beloved musical. When a major national tour was suggested, I not only agreed, but was willing to roll up my sleeves and do whatever I could to fashion a new stage production that would re-engage today's theatergoing public. The show was originally created for Broadway, and seeing it on stage only reinforces the power of the story and the score. And with Jack O'Brien at the directorial helm – well, we simply couldn't do better. Landing somewhere between The Coast of Utopia and Hairspray (shows for which Jack won the Tony), his production will be smart, focused, and surprising. I can't wait."
Initial tour dates follow:
Boise, ID, Sept 14 – 16, 2015, Morrison Center – Tech rehearsals and tour previews
Los Angeles, Sept 20 – Oct 31, Ahmanson Theater – Official Tour Launch
Charlotte, NC, Nov 24 – 29, Blumenthal Performing Arts Center
Durham, NC, Dec 1 – 6, Durham Performing Arts Center
Baltimore, Dec 8 – 13, Hippodrome Theatre
Tampa, FL, Dec 22 – 27, Straz Center
Miami, Dec 29 – Jan 3, 2016, Arsht Center
Orlando, FL, Jan 5 – 10, Dr. Phillips Center
Ft. Myers, FL, Jan 12 – 17, Barbara B. Mann Hall
Columbus, OH, Jan 26 – 31, Ohio Theater
Madison, WI, Feb 2 – 7, Overture Center
East Lansing, MI, Feb 9 – 14, Wharton Center
Houston, Feb 16 – 21, The Hobby Center
Austin, TX, Feb 23 – 28, Bass Hall
Atlanta, Mar 1 – 6, Fox Theater
Providence, RI, Mar 9 – 13, Providence Performing Arts Center
Philadelphia, Mar 15 – 20, Kimmel Center
Pittsburgh, PA , Mar 22 – 27, Benedum Center
Boston, Mar 29 – Apr 10, Boston Opera House
Ottawa, ONT, Apr 12 – 17, National Arts Centre
Greenville, SC, Apr 20 – 24, Peace Center
St. Louis, MO, Apr 26 – May 8, Fox Theater
Detroit, May 10 – 22, Fisher Theatre
Denver, June 21 – 26, Buell Theatre
Costa Mesa, CA, Jul 19 – 31, Segerstrom Center for the Arts
For more information visit TheSoundOfMusicOnTour.com.