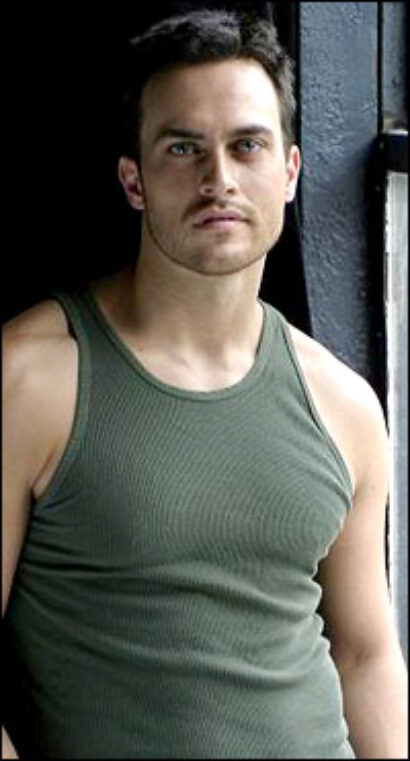 Cheyenne Jackson will star as Superman/Clark Kent, a role he recently played in the Reprise! mounting of the musical. The cast of the June 15-17 staged concert performances will also feature Jean Louisa Kelly as Lois Lane, Shoshana Bean as Sydney and composer Charles Strouse as Perry White. Stuart Ross, who directed the Reprise! engagement, will direct here as well. The starry company will also boast Stan Chandler, Lea DeLaria, Scot Federly, Rachel Jones, Amy Ryder, Michael Winther and Katherine Von Till.
It's a Bird. . . It's a Plane. . . It's Superman features a score by Strouse (music) and Lee Adams (lyrics) and a book by David Newman and Robert Benton. The original Broadway production played 19 previews and 129 regular performances at the Alvin Theatre in 1966. Featured in the original cast were Jack Cassidy, Don Chastain, Bob Holiday, Linda Lavin, Patricia Marand, Michael O'Sullivan and Michelle Barry.
The musical's plot, according to press notes, "has the Man of Steel facing a mad scientist and an evil newsman while fighting for both the hand of Lois Lane and with his own personal self-esteem demons."
Show times are Friday at 8 PM, Saturday at 2:30 and 8 PM and Sunday at 3 and 7:30 PM.
The musical will play the Theatre at Saint Peter's, which is located at 54th Street, east of Lexington Avenue. For more information or to purchase tickets, call (212) 935-5820 or visit www.yorktheatre.org.
*
"Mufti" means "in street clothes, without the usual trappings." The remainder of the summer season will feature I and Albert (June 29-July 1), Bajour (July 13-15) and The Day Before Spring (July 27-29).