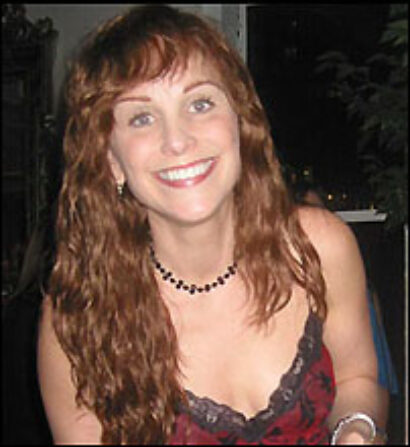 Directed by Signature artistic director Eric Schaeffer, choreographed by Karma Camp and featuring the Signature Theatre Orchestra directed by Jon Kalbfleisch, Funny Girl — the 1964 musical about Ziegfeld Follies star Brice — will be presented 8 PM Nov. 5 at Signature. A VIP reception for donors will follow the concert. Tickets range from $75 to $500.
In addition to Piro Donovan, who is a Helen Hayes Award winner and starred in Signature's recent The Witches of Eastwick, the troupe will feature George Dvorsky as Nicky Arnstein, with Matt Conner, Steven Cupo, Dana Krueger, Channez McQuay, Margo Seibert, Stephen Gregory Smith, Jane Pesci Townsend, Harry A. Winter and more.
This First Annual American Musical Concert Benefit is "to support the artistic, education, and community outreach programs of the award-winning Signature Theatre."
Barbra Streisand starred in the Broadway and Hollywood productions of the musical biography. The score includes "I'm the Greatest Star," "I Want to Be Seen with You Tonight," "Don't Rain On My Parade" and "People," among others. Fans generally regard the score as Styne's second best — after Gypsy.
The original Broadway run played 1,348 performances at the Winter Garden, Majestic and Broadway Theatres. The cast also boasted Sydney Chaplin, Kay Medford and Jean Stapleton. Isobel Lennart penned the musical's libretto, based on incidents in the life of Fanny Brice before and after World War I.
For ticket information, call (571) 527-1828 or visit www.sig-online.org.