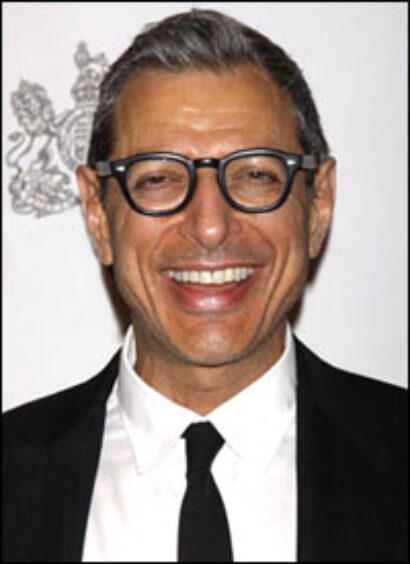 Goldblum first announced plans to join the Broadway production during his Feb. 13 appearance on "Jimmy Kimmel Live." Tony nominee Rickman (Private Lives, Les Liaisons Dangereuses, "Harry Potter") and his fellow cast members will play their final performances April 1. Goldbum is scheduled to begin April 3.
Representatives state that further casting for Golblum's engagement will be announced shortly.
Goldblum will appear on the Feb. 14 episode of "Glee." His extensive screen credits include "Law & Order: Criminal Intent," "Jurassic Park," "The Fly," "The Big Chill," "Independence Day," "Igby Goes Down," "Next Stop Greenwich Village" and "The Life Aquatic." He has appeared in the Broadway productions of The Pillowman, The Mooney Shapiro Songbook, Two Gentleman of Verona and as the mystery guest star in The Play What I Wrote.
Seminar is directed by Sam Gold (Circle Mirror Transformation, The Aliens, We Live Here). It began Broadway previews Oct. 27, 2011, and officially opened Nov. 20 at the Golden Theatre.
The current cast also features Tony Award nominee Lily Rabe (The Merchant of Venice) and Broadway newcomers Jerry O'Connell (Hollywood's "Stand By Me" and "Jerry Maguire" and TV's "Crossing Jordan" and "The Defenders"); Obie Award winner Hamish Linklater (the recent School for Lies Off-Broadway and TV's "The New Adventures of Old Christine"); and Hettienne Park (Tony Kushner's The Intelligent Homosexual's Guide to Capitalism and Socialism with a Key to the Scriptures).
In Seminar, according to the producers, "four aspiring young novelists sign up for private writing classes with Leonard, an international literary figure. Under his recklessly brilliant and unorthodox instruction, some thrive and others flounder, alliances are made and broken, sex is used as a weapon and hearts are unmoored. The wordplay is not the only thing that turns vicious as innocence collides with experience in this provocative new comedy." Rebeck is the prolific Pulitzer Prize finalist and Peabody Award winner known for her plays Mauritius, Our House, The Scene, The Understudy, Omnium Gatherum, The Family of Mann, Spike Heels and Poor Behavior. She is the creator and showrunner of the new NBC series about musical theatre people "Smash."
The production features set and costume design by Tony Award nominee and two-time Obie Award winner David Zinn, lighting design by Drama Desk Award nominee Ben Stanton and original music and sound design by two-time Drama Desk Award winner John Gromada.
Seminar is produced by Jeffrey Finn, Jill Furman, John N. Hart Jr., Patrick Milling Smith, Roy Furman, David Ian, David Mirvish, Amy Nauiokas and James Spry.
For tickets visit Telecharge.com or phone (212) 239-6200.
Visit SeminarOnBroadway.com.
Here's a look at Seminar: