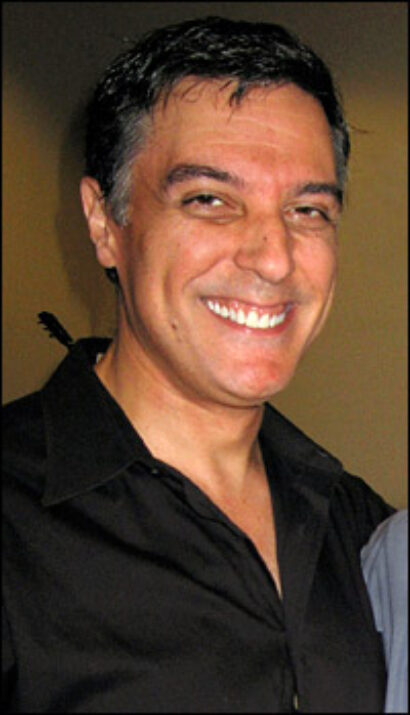 The musical's original Tony-nominated leading man, Robert Cuccioli, helms the production that runs to Feb. 12, 2011. Jekyll & Hyde will have a holiday hiatus Nov. 28-Dec. 27.
Chauncey (The Full Monty at Paper Mill) stars in the dual title roles with Dawson (Mamma Mia! Toronto) as Lucy and Babiak (Broadway revival of Fiddler on the Roof) as Emma.
The cast also features Tom Galantich (Utterson), James Van Treuren (Sir Danvers), Jessica Morris (Lady Beaconfields), Paul Binotto, Donald E. Birely, Jane Bunting, Christopher DeRosa, Britt Johnson, Katie Keyser, Kendra Kimball, Benjamin J. McHugh, Gordon Maniskas, Kevin Melendez, Leah Monzillo, Sean Patrick Murtagh, Jean-Paul Richard, Tom Schubert, Ron Tal and Karen Webb.
According to WBT, Jekyll & Hyde musicalizes "Robert Louis Stevenson's classic story about a brilliant doctor whose experiments with human personality create a murderous counterpart. Convinced the cure for his father's mental illness lies in the separation of Man's evil nature from his good, Dr. Henry Jekyll unwittingly unleashes his own dark side, wreaking havoc in the streets of late 19th century London as the savage, maniacal Edward Hyde."
Songs included in the pop show are "This Is the Moment," "Someone Like You," "A New Life," "Alive," "Take Me As I Am," "Once Upon a Dream," "In His Eyes" and "Dangerous Game."
The Westchester County production in Elmsford, NY, reinstates the song "Bring On the Men," which was performed in the pre-Broadway tour of J&H, but replaced with "Good and Evil" in the Broadway production.
For tickets call (914) 592-2222 or visit BroadwayTheatre.