Tony winner Jerry Mitchell (Hairspray, Kinky Boots) will direct and choreograph the world premiere of Becoming Nancy, a new musical that weaves a story of family bonds, first loves, and the courage it takes to find your own spotlight, as part of Alliance Theatre's 51st season.
Penned by Elliot Davis (book), George Stiles (music), and Anthony Drewe (lyrics), Becoming Nancy is based on Terry Ronald's best-selling British novel of the same name and will open the season at the Atlanta venue September 5–October 6 on the Coca-Cola Stage.
Michael Arden, who directed the Tony-winning revival of Once On This Island and can currently be seen on Broadway in the Glenda Jackson-led King Lear, will head to the Alliance in the new year to direct the American premiere of new musical Maybe Happy Ending. Will Aronson and Hue Park's musical is set in late-21st-century Seoul and concerns two obsolete helper-bots, who are living an isolated existence in a robots-only housing complex when the two discover each other across the hall. Performances are scheduled for January 18–February 16, 2020, on the Coca-Cola Stage.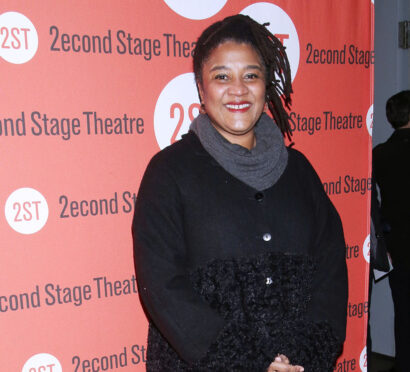 Lynn Nottage's Pulitzer Prize-winning Sweat, about a group of down-and-out factory workers struggling to keep their lives in balance in Reading, Pennsylvania, will also play the Coca-Cola Stage. Directed by Tinashe Kajese-Bolden, the production will run April 22–May 17, 2020.
CLICK HERE TO SEE A FULL LIST OF ANNOUNCED AND UPCOMING NATIONAL TOURS
The Hertz Stage will present Bess Wohl's Off-Broadway hit Small Mouth Sounds, about six strangers who meet at a silent wellness retreat (October 4–27, 2019, directed by Susan V. Booth); Will Power's Seize the King, a modern interpretation of Shakespeare's Richard III (February 14–March 8, 2020, directed by Charlotte Brathwaite); and the world premiere of Steph Del Rosso's 53% Of, which was inspired by the finding that 53% of white women voted for Donald Trump in the 2016 election (March 28–April 19, 2020, directed by Nataki Garrett).
"It takes courage to be human," said Susan V. Booth, Jennings Hertz Artistic Director, in a statement. "Tempted to say, 'in these times,' but I don't know that there's ever been a time when it didn't take courage to do and be all the things that make us the messy stew we call human. And our 51st season at the Alliance embraces, celebrates, and takes a clear-eyed measure of a slew of 'em."
The Alliance will also offer three productions for youth and families—Max Makes a Million, Ghost, and Naked Mole Rat Gets Dressed: The Rock Experience—plus two holiday productions: A Christmas Carol and Courtenay's Cabaret: Home for the Holidays.
Click here for additional details about the season.