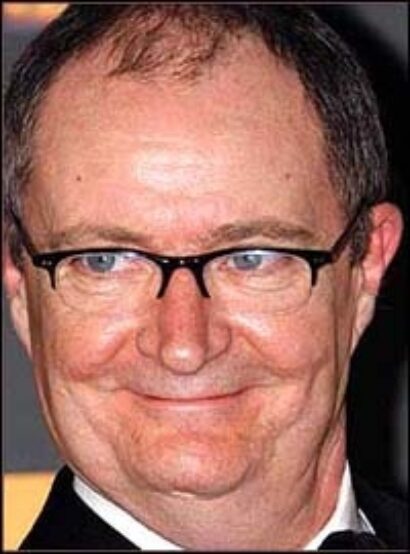 Theatre of Blood, to be staged by the same team who created the black comedy Shockheaded Peter, is based on the cult 1973 movie that starred Vincent Price. Edward Lionheart is a twisted actor who takes grisly revenge, Shakespeare style, on the critics who ruined his career. In the film, Lionheart's victims were played by a distinguished range of British acting talent, including Ian Hendry, Harry Andrews, Corale Browne, Jack Hawkins and Michael Hordern, Arthur Lowe and Robert Morley. The cast also included Diana Rigg, Eric Sykes and Diana Dors. The NT's supporting cast has yet to be announced.
Broadbent is returning to the venue for the first time since he starred in Martin McDonagh's 2003 play The Pillowman. The two shows mark a return to regular theatre habits for an actor who in recent years has spent most of his time in movies — including "Moulin Rouge," "Topsy Turvy" and "Bridget Jones's Diary."
Full casting is also now known for Lorca's The House of Bernarda Alba, due to open at the NT Lyttleton March 15 (with previews beginning March 5). As previously reported, Penelope Wilton will play the title role. Alongside her will be Deborah Findlay, Sally Hawkins, Katherine Manners, Sandy McDade, Jo McInnes, Pamela Merrick and Justine Mitchell. Howard Davies will direct, with designs by Vicki Mortimer. Lighting will be by Paule Constable, music by Dominic Muldowney and sound design by Paul Groothuis.
For more information, call (0)20 7452 3000.