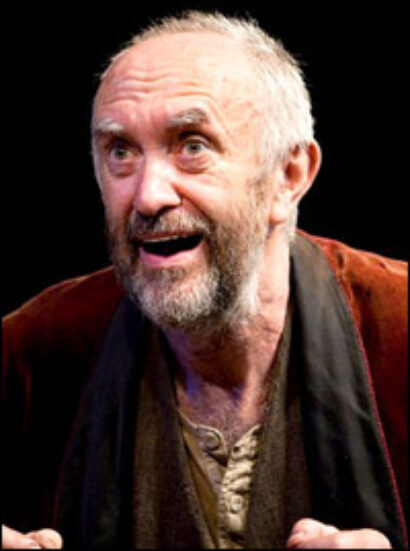 CAPA, which oversees programming in historic Cleveland theatres such as the Ohio, Palace, and Southern Theatres, will offer audiences an array of Broadway, regional and concert programming in the coming year.
Touring programming includes Shrek (Jan. 10-15, 2012, at the Ohio Theatre); Blue Man Group (Feb. 7-12, 2012, at the Palace Theatre); Billy Elliot (March 20-25, 2012, at the Palace); West Side Story (April 17-22, 2012, at the Ohio Theatre); and Memphis (May 29-June 3, 2012, at the Ohio).
In addition, Harold Pinter's The Caretaker, which is also set to play San Francisco's Curran Theatre March 28-April 22, 2012, will stop in Columbus. Pryce (Miss Saigon) will star as the enigmatic drifter Davies in the tense play about a stranger who takes up lodging in the home of a mentally challenged younger man and his brother. Christopher Morahan directs the production that will play the Southern Theatre April 26-29, 2012. It is a special presentation with CATCO-Phoenix.
Additional programming includes Laura Ingalls Wilder (Oct. 24 at the Southern Theatre); The Lion King's Ledisi in concert (Nov. 22 at the Lincoln Theatre); Charles Dickens' A Christmas Carol (Nov. 25-27 at the Ohio Theatre); Frankie Valli and The Four Seasons (Dec. 9 at the Palace); The Four Bitchin' Babes in Hormonal Imbalance… A Mood Swinging Musical Revue! (April 15, 2012, at the Capitol Theatre); and Steve Lippia's Simply Sinatra (May 13, 2012, at the Southern).
Tickets for most presentations will go on sale beginning Sept. 12. Tickets for The Caretaker will be released at a later date. Visit CAPA.