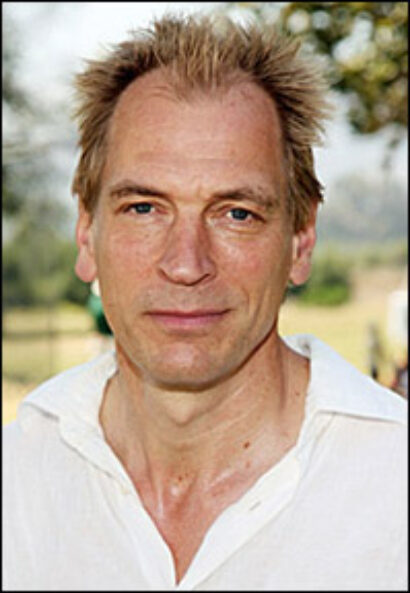 It began Oct. 10 and opened Oct. 16 at IRT's intimate W. Scott McLucas Studio Theatre; it was first announced to play to Nov. 4. This marks the New York stage debut of Sands (of the films "A Room With a View" and "The Killing Fields"). A Celebration of Harold Pinter was previously seen at the Edinburgh Fringe Festival.
Here's how IRT bills the Pinter evening: "With personal anecdotes and reflections drawn from their work together, Julian Sands combines Harold Pinter's poems and political prose to create a very fresh and intimate insight into the Nobel Laureate's literary legacy. [The work] premiered at the 2011 Edinburgh Fringe Festival as an homage to Pinter, who died in 2008. The production was presented in San Francisco and Los Angeles earlier this year."
Nobel Prize-winning author Harold Pinter's writing career spanned more than 50 years. The influential British dramatist penned Betrayal, No Man's Land, Old Times, The Caretaker, The Birthday Party, A Kind of Alaska and The Homecoming.
Academy Award nominee John Malkovich ("Places in the Heart," "In the Line of Fire") directed Broadway revivals of The Caretaker and Arms and the Man, and won Drama Desk, Outer Critics Circle and Obie Awards for his direction of Balm in Gilead.
For more information about The Irish Repertory Theatre (132 W. 22nd Street) and its upcoming season, visit irishrep.org.
*
Currently playing on the Off-Broadway company's mainstage is Brian Friel's The Freedom of the City.