Guarini's Broadway credits include Wicked, Women on the Verge of a Nervous Breakdown, American Idiot and Romeo and Juliet. He co-hosted last year's Tony simulcast. Cox appeared on Broadway in Aida and Jekyll & Hyde.
Make sure to follow us on social media for all of our awards season coverage, and visit TonyAwards.com for further details, photos and more.
The Times Square simulcast event will commence at 4 PM with special guest appearances and performances, and continue with portions of the Tony Awards Red Carpet. The entirety of the Tony Awards show–including the Creative Arts Awards which can otherwise only be seen live inside Radio City Music Hall–will stream live 8-11 PM.
The simulcast will take place rain or shine, with full audio and seating for 2,000 guests–double last year's capacity–on Duffy Square and the Broadway Plaza between 46th and 48th Streets. The event is free and open to the public.
"This year's Times Square celebration is going to be star-studded, packed with great performances, and bigger than ever before," Guarini said in a prepared statement. "I couldn't be more honored to have the incredible Deborah Cox as my partner-in-crime as we take the stage to help honor the wonderful shows that make Broadway and New York City one of the premier destinations in the world."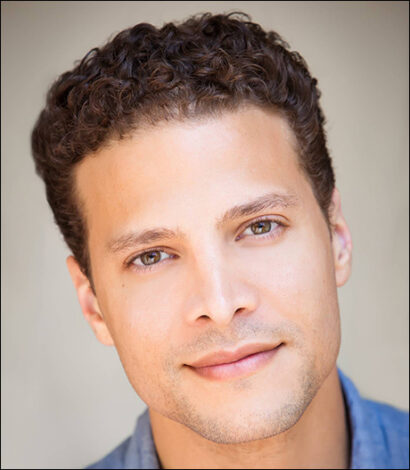 Clear Channel Spectacolor has been a producing partner of the popular Tony's Simulcast since its inception. "We are delighted to have Justin return this year alongside the supremely talented Deborah Cox to host this incredible annual event," said Harry Coghlan, President of Clear Channel Outdoor New York. "Clear Channel Spectacolor is thrilled to again serve as a producing partner for such a unique celebration of the Broadway community in the heart of the Great White Way."
"We are pleased to once again partner with Clear Channel Spectacolor, the Times Square Alliance and the city of New York to bring the Tony Awards broadcast to the heart of the Theater District--Times Square," said Charlotte St Martin, Executive Director of The Broadway League and Heather Hitchens, President of the American Theatre Wing in a joint statement. "The simulcast is the ideal opportunity for local and visiting Broadway fans to enjoy the Tony Awards on the big screen and cheer alongside fellow theatre enthusiasts. We look forward to another successful year!"
The 69th Annual Tony Awards, which will be hosted by Kristin Chenoweth and Alan Cumming, will be broadcast live from Radio City Music Hall on CBS, on Sunday, June 7, 8-11 PM (ET/PT time delay). The Tony Awards are presented by the American Theatre Wing and The Broadway League.