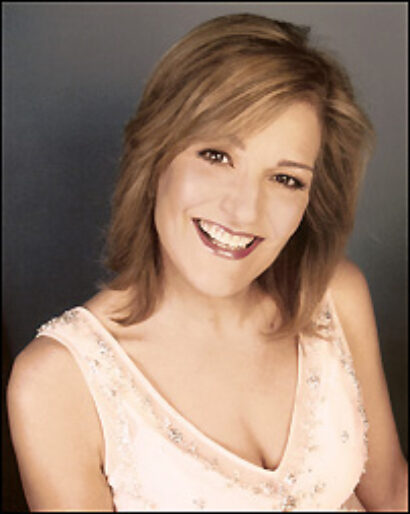 Mason is offering her new show, which is entitled Setting New Standards, through Feb. 14. She is accompanied by pianist Christopher Denny; Barry Kleinbort directs.
In a mass e-mail, Mason said, "Christopher Denny and I are doing six shows with new music (songs by Barry Kleinbort, Paul Rolnick, among others), new arrangements (well, of course!), and most definitely for all my friends in Chicago, I will be performing my song in Wonderland: 'Off Wit Their Heads!'"
Karen Mason has appeared on Broadway in Mamma Mia!, Sunset Boulevard, Jerome Robbins' Broadway and Torch Song Trilogy. Her Off-Broadway credits include And the World Goes 'Round and Carnival, and she has also been seen on the small screen in "Law & Order" and "As the World Turns." A seven-time MAC Award-winning performer, Mason has charmed audiences at Carnegie Hall, Rainbow & Stars, Davenport's and L.A.'s The Cinegrill. Her solo recordings include "The Sweetest of Nights," "When the Sun Comes Out," "Better Days," "Not So Simply Broadway" and "Christmas! Christmas! Christmas!"
Davenport's is located at 1383 N. Milwaukee Avenue in Chicago. There is a $35 cover charge plus a two-drink minimum. For reservations call (773) 278-1830 or reserve online at www.davenportspianobar.com.