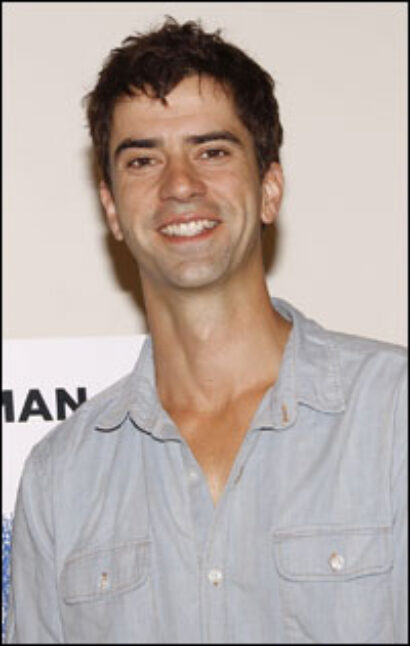 Ten radio-theatre productions will be recorded by a star-studded cast in front of a live audience for future radio broadcast, distribution on CD, digital download and online streaming, with Tony winner Jefferson Mays returning to the role of Charlotte von Mahlsdorf in I Am My Own Wife, while the original Off-Broadway cast of Nina Raine's Tribes will reunite to record the award-winning play. Tony nominees Claudia Shear, Bob Stillman and Kevin Chamberlin will present Dirty Blonde, while Hamish Linklater will perform the title role in Cyrano de Bergerac.
"Although we've been around for four decades, L.A. Theatre Works took a leap in the mid-80s in how we bring great theater to audiences everywhere," producing director Susan Loewenberg said in a statement. "While the technology behind how we get theater to millions of global audience members keeps changing, the one constant continues to be great dramatic content. L.A. Theatre Works has an unwavering commitment to presenting and producing the highest quality, most exciting and meaningful plays of yesterday, today and tomorrow with stellar casts."
The season-at-a-glance follows:
Under Milk Wood
Sept. 18-21
"Opening its 40th Anniversary Season and paying homage to the great Welsh poet Dylan Thomas on the 100th anniversary of his birth, L.A. Theatre Works records his immortal 'play for voices' with a distinguished cast of Welsh and Welsh-American actors. Sara Sugarman directs Kate Burton ("Scandal"), Laura Evans ("The Basil Brush Show"), Andrew Howard ("Limitless," "Hatfields and McCoys"), Jason Hughes (Midsomer Murders), Christopher Monger (director, "The Englishman Who Went Up A Hill But Came Down A Mountain") and Matthew Rhys ("The Americans") in Thomas' tour-de-force about the salty little fishing village of Llareggub — an enchanted spot where the wicked are forgiven and their indiscretions transformed into rich fuel for comedy. Featuring original music composed by Matthew Gold ("Doctor Who")."
In the Heat of the Night
Oct. 16-19
"L.A. Theatre Works kicks off a national tour with five performances of John Ball's sizzling 1965 noir thriller, adapted for the stage by acclaimed playwright Matt Pelfrey. Based on the award-winning novel which inspired the Oscar-winning film and the Emmy-winning television series, this Off-Broadway hit pits a visiting black detective from California against a small Alabama town simmering with anger over desegregation. The play, a fitting reflection of America in the 1960s, remains provocative, timely and uncomfortably relevant. Following the L.A. run, the radio theater production heads out on tour to 21 cities across the U.S. (Oct. 24-March 9, 2015). Directed by Brian Kite and starring Ryan Vincent Anderson, Michael Sweeney Hammond, Kalen Harriman, Travis Johns, Darren Richardson and Tom Virtue." Racing Demon
Nov. 13-16
"The first play in David Hare's trilogy dealing with British social institutions in the aftermath of Thatcherism focuses on four Church of England clergymen who are attempting to minister to an economically and racially mixed parish in South London's Southwark diocese. More than 20 years after its groundbreaking debut at London's National Theatre, the questions raised by this modern classic — from the relevancy of religion in today's world to the issue of gays and women as priests — ring more resoundingly than ever. Starring Alan Mandell and Lesley Nicol ("Downton Abbey"), and directed by Rosalind Ayres."
Cyrano de Bergerac
Dec. 11-14
"For over a century this soaring story of passion, honor, romance and the heartbreak of unrequited love has celebrated the optimism and resilience of the human spirit like no other. Hamish Linklater ("The Newsroom") stars as Cyrano, France's greatest swordsman and a distinguished poet whose many talents and whimsical aptitude for the spoken word are overshadowed by an attribute that is iconic, outrageous and gigantic — his nose. How can the curiously snouted Cyrano ever hope to win the affections of the beautiful Roxane? Also featuring Geoffrey Arend (upcoming CBS series "Madame Secretary"), Gregory Itzin ("Covert Affairs") and David Krumholtz ("Numb3rs"), and directed by Martin Jarvis."
Intelligence-Slave
Jan. 29-Feb. 1, 2015
"Kenneth Lin's startling tale is based on real events. We have all heard countless tales of the Holocaust: some heartbreaking, some inspiring — but few will have heard of Curt Herzstark, an Austrian industrialist and concentration camp prisoner. This deeply moving drama reveals how Herzstark was sent by the Nazis to an underground salt mine, where he began experimenting with a device that would become one of the most significant inventions of the 20th century: the hand-held calculator. Directed by Matt August, featuring Dakin Matthews and Josh Stamberg, and presented as part of L.A. Theatre Works' Relativity Series featuring science-themed plays."
Tribes
March 12-15
"Original off-Broadway cast members Russell Harvard, Susan Pourfar and Mare Winningham star in Nina Raine's savage, funny look at family dynamics and the challenges of communication. Billy has been deaf since birth, but his hilariously narcissistic family has never learned sign language. In fact, until he meets Sylvia, who is fluent in ASL, Billy has never in his life been heard or understood by anyone. Teeming with rich characters and revolutionary dialogue, this critically-acclaimed West End and off-Broadway sensation boldly asks some of life's hardest questions: what is communication and understanding, and can we truly have it — with anyone?"
Arthur Miller–A Life
April 16-19
"Celebrating the 2015 centennial of the great American playwright, this world premiere docudrama starring Edward Asner, Hector Elizondo and Jane Kaczmarek reveals the events in Arthur Miller's life that shaped some of the most iconic plays in modern history. Get a glimpse into Miller's Depression-era adolescence. Journey into the McCarthy era and Miller's complicated relationships with director Elia Kazan and Marilyn Monroe; and, later, his marriage to Inge Morath. Arthur Miller–A Life sheds rich and lasting light on the life and art of a profound man. Directed by Kate McAll."
Dirty Blonde
May 14-17
"L.A. Theatre Works reunites one of the few Broadway casts in history to be entirely nominated for individual Tony Awards — Claudia Shear, Bob Stillman and Kevin Chamberlin — in this touching and hilarious tribute to Mae West. The 1930s film star comes roaring back to life when two super-fans meet at her grave and form a hesitant friendship. Together, their celebrity fantasies form a strikingly human portrait of America's wittiest sex symbol."
I Am My Own Wife
June 18-21
"Jefferson Mays recreates his Tony Award-winning role as Charlotte von Mahlsdorf in the solo play that swept the 2004 awards season, garnering Tony, Obie, Drama Desk, Outer Critics Circle and Theatre Awards as well as the Pulitzer Prize for Drama. Inspired by interviews conducted by the playwright over several years, I Am My Own Wife tells the fascinating real-life story of a German transvestite who managed to survive both Nazi rule and the repressive East German Communist regime, hiding in plain sight for over fifty years."
The Whipping Man
July 16-19
"Why is this night different from all other nights? For three Richmond Jews gathered around a makeshift Seder table at the close of the Civil War — one a former Confederate soldier (Jonathan Groff), two his former slaves — age-old questions of justice and freedom find new and surprising answers."
All performances of L.A. Theatre Works' radio theatre series and are recorded live-in-performance (without sets or costumes). Each performance takes place at UCLA's James Bridges Theater in Melnitz Hall on the campus of UCLA, at 235 Charles E. Young Dr., Los Angeles CA.
For tickets and more information, call (310) 827-0889 or visit latw.org.