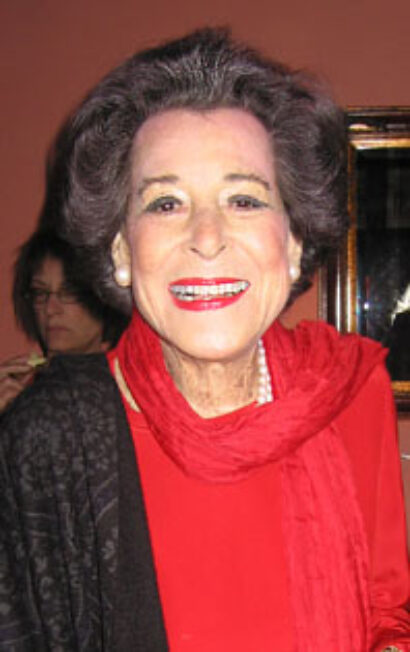 From Sept. 26-30, the singing actress will present I Walk with Music, which will feature musical director David Lewis on piano. Cabaretgoers can expect to hear such tunes as "Alone," which Hart introduced in the Marx Brothers' "A Night at the Opera"; "June in January," which she sang in the 1934 film "Here Is My Heart"; and "I Walk with Music," which the performer introduced on Broadway in 1940. The show-biz veteran will also offer tunes by Jerome Kern, George Gershwin and Kurt Weill and relate anecdotes about the many people she has worked with throughout the years. Show time each night is 8:30 PM.
Kitty Carlisle Hart's lengthy resume includes work on the Broadway stage (Rodgers and Hart's On Your Toes), the opera stage (The Rape of Lucretia), the silver screen ("Radio Days," "Six Degrees of Separation" and "Catch Me If You Can") and the small screen (a panelist on "To Tell the Truth" for 15 years).
Feinstein's at the Regency is located in Manhattan at 540 Park Avenue at 61st Street. There is a $60 cover and a $40 minimum; call (212) 339-4095 for reservations.