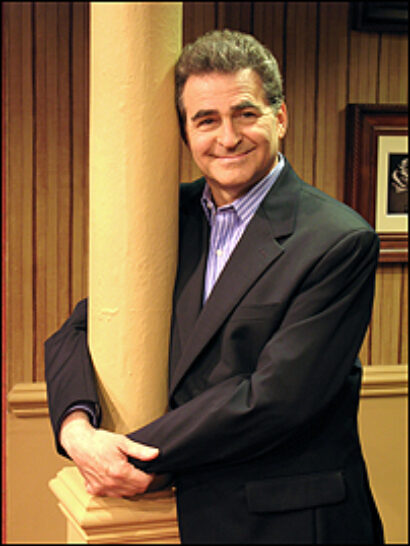 Paul Kreppel has succeeded Steve Solomon in the show that Solomon created. Kreppel, a 2007 Tony nominee as co-conceiver/director/producer of Jay Johnson: The Two and Only!, is best known as lounge lizard Sonny Mann on the eighties sitcom "It's a Living." Kreppel has been seen on the New York stage in Hello, Muddah, Hello Faddhuh!; Godspell; The Proposition; and Joseph and the Amazing Technicolor Dreamcoat as well as productions at the New York Shakespeare Festival. His other screen credits include "ER" and "That '70s Show"; on the latter he played Jackie's dad. While Kreppel is playing the New York staging of Italian + Jewish = Therapy, creator Solomon is touring the show throughout the U.S.
Italian + Jewish = Therapy, according to press notes, "relates to the wacky side of the human condition, combining comic voices, sound effects and astounding characters — bringing alive a myriad of people from all walks of life."
Show times are Tuesdays at 7 PM, Wednesdays-Saturdays at 8 PM with matinees Wednesdays, Saturdays and Sundays at 3 PM.
The Westside Theatre is located in Manhattan at 407 West 43rd Street. Tickets, priced $61.25-$71.25, are available by calling (212) 239-6200 or by visiting www.telecharge.com.
For more information visit www.italianjewishtherapy.com.