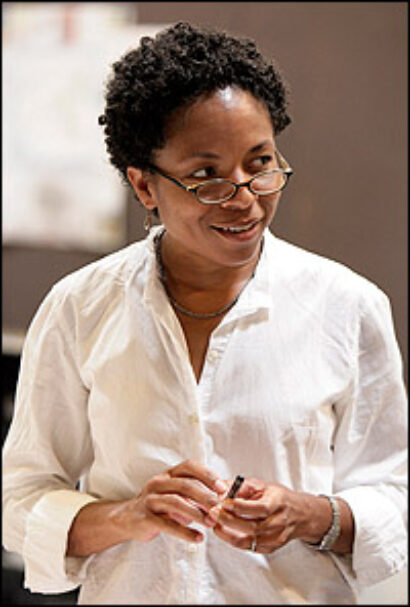 Opening is July 11. For the World War I-set drama commissioned by Center Theatre Group, Leigh Silverman is directing Campbell, Dennis Cockrum, Scott Dawson, Hamilton, Michael Hyland, Joseph C. Phillips, Pressman, T. Ryder Smith, Christopher Warren and Weiss. According to CTG, "Of Equal Measure, set in World War I America, provides an illuminating perspective of the Woodrow Wilson presidency as viewed through the character of Jade Kingston (LisaGay Hamilton), an African American stenographer working in the White House. Jade witnesses first-hand the paradox of Wilson bringing the United States into the 'Great War' in order that 'the world be made safe for democracy,' while trampling civil rights at home by ordering the segregation of black federal employees and imprisoning individuals critical of the war effort. The effects that these actions have on Jade, her job, her family and her country fuel a compelling story that resonates socially and politically today."
The creative team includes set designers Richard Hoover and Sybil Wickersheimer, costume designer Rachel Myers, lighting designer Lap Chi Chu, sound designer Adam Phalen, projection designer Jason H. Thompson and composer Kathryn Bostic. The production stage manager is Elizabeth Atkinson.
The Kirk Douglas Theatre is located at 9820 Washington Blvd., Culver City, CA. For ticket information, call (213) 628-2772 or visit www.CenterTheatreGroup.org.