Cher just released her new album Dancing Queen, but it's already time to mark our calendars for more ABBA madness. As previously announced, Mamma Mia! The Party, an immersive theatrical and dining experience, will make its London debut next year. Performances will begin August 29, 2019, at the O2, where opening is set for September 19.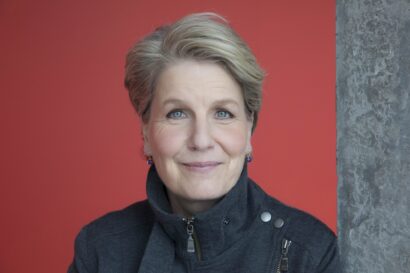 Joining the creative team is U.K. comedian and media personality Sandi Toksvig, who will adapt the show's story by Calle Norlén, Roine Söderlundh, and ABBA's Björn Ulvaeus for English audiences.
Set in a tavern on the Greek island of Skopelos (where parts of the first Mamma Mia! movie were filmed), the show follows Nikkos and Kate, a couple who run a lively restaurant with their family and friends. Their story unfolds—with the help of ABBA's discography, naturally—as guests enjoy a Greek meal before the floor transforms into a '70s disco party.
"This has been a dream job—writing this adaptation—mainly because I want to go to it myself and I got to hang out with the legend that is Björn," said Toksvig in a statement.
The event, which previously premiered in Stockholm, is produced by Ulvaeus and Ingrid Sutej.