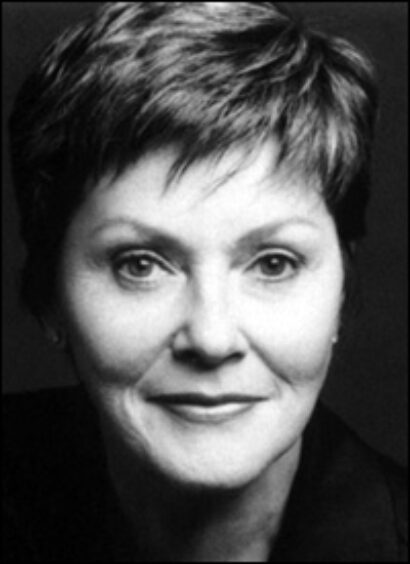 The production is part of Arena's two-month Eugene O'Neill Festival, which includes two O'Neill plays at its home in the Mead Center for American Theater in Washington, DC. The citywide event is in association with other organizations.
Phillips is the acclaimed English-born and Canadian-based director and former Stratford Shakespeare Festival artistic director. He first directed Long Day's Journey into Night with Jessica Tandy and William Hutt at the Grand Theatre in London, Ontario, and later revived the production during his term as artistic director of the Stratford Festival. He then directed Jessica Lange and Charles Dance in a production for London's West End in 2000.
The Arena company also includes Nathan Darrow (Broadway's In the Next Room, or the vibrator play) as younger brother Edmund, and Andy Bean (the world premiere of From Prague at the Contemporary American Theater Festival) as older brother James Tyrone, Jr., with DC actress Helen Hedman (Arena's A Delicate Balance) as family maid Cathleen.
Here's how Arena bills the Pulitzer Prize-winning autobiographical drama: "Meet the Tyrones: Like most resilient, American families, they have had their share of highs and lows — from celebrity and financial success to illness and loss. One fateful day, as their increasingly drunken hours slip by, they are forced to confront the demons that plague them individually, in a final effort to save the family. One of the most powerful plays in American theatre and the crowning achievement of a masterful career…"
The play was published and produced posthumously. Its Broadway premiere was in 1956. O'Neill died in 1953. The play's contrasting O'Neill work at Arena is the nostalgic, fictive look at O'Neill's family, Ah, Wilderness!, which runs through April 8 at the Fichandler. It "depicts a fantasy version of O'Neill's youth as he imagined it could have been." Carey last appeared at Arena in Noises Off (Helen Hayes nominee). At Washington's Shakespeare Theatre, productions included leading roles in Major Barbara (Helen Hayes Award), The Persians, Antony and Cleopatra, Macbeth and Volpone (Helen Hayes Award). Her Broadway credits include London Assurance (Tony nomination, Theatre World Award), Pygmalion and Hedda Gabler.
Goetz appeared on Broadway as Barrymore in Ned and Jack and in Macbeth, Sex and Longing, Beyond Therapy, The Queen and the Rebels, Brighton Beach Memoirs, The Government Inspector and The Last Night of Ballyhoo.
The Long Day's Journey production team includes Hisham Ali (set design), Michael Whitfield (lighting design), Susan Benson (costume design) and sound designer James Sugg, wig designer Paul Huntley, Arena casting director Daniel Pruksarnukul, stage manager Martha Knight and assistant stage manager Marne Anderson.
Arena's Eugene O'Neill Festival is "a two-month citywide examination of the life and work of American playwright Eugene O'Neill…featuring partnerships with education and arts organizations in the area." It plays through May 6 and includes Shakespeare Theatre Company's mainstage production Strange Interlude. Also planned are more than 20 readings, workshops, radio plays, lectures, panels, presentations and art exhibits. Here's a complete festival schedule.
For more information, visit www.arenastage.org.