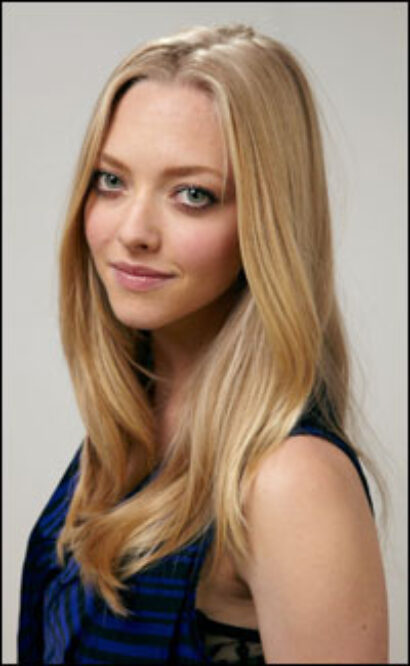 Seyfried will next be seen in Summit Entertainment's "Gone," which is set for a Feb. 24 release.
Director Tom Hooper ("The King's Speech") has gathered a cast that so far includes Hugh Jackman as Jean Valjean, Russell Crowe as Inspector Javert, Anne Hathaway as Fantine and Tony Award winner Eddie Redmayne (Red) as Marius.
As previously reported, film star Sacha Baron Cohen (Borat) and Broadway's Aaron Tveit (Catch Me If You Can) will likely also be part of the cast of the film musical. Cohen is in negotiations to play corrupt innkeeper Thenardier ("Master of the House" is his memorable song), whose band of thieves intertwines with the lives of Jean Valjean and adopted daughter Cosette in early 19th-century Paris.
Tveit, who created the role of Gabe in Next to Normal on Broadway and later starred as Frank Abagnale Jr. in Catch Me If You Can, has been offered the role of heroic student Enjolras, who inspires an uprising against the government. The actor is also currently in negotiations, his representative previously told Playbill.com. Enjolras sings the anthemic "Do You Hear the People Sing?" in the international hit musical by Alain Boublil and Claude-Michel Schönberg.
Universal has set the film, which features a screenplay by William Nicholson, Boublil and Schönberg, for release Dec. 7, 2012. Tim Bevan and Eric Fellner will produce for Working Title alongside Cameron Mackintosh and Debra Hayward.
*
The film is drawn from the Claude-Michel Schonberg-Alain Boublil musical, which has English lyrics by Herbert Kretzmer. Among its famous musical numbers are "I Dreamed a Dream," "A Heart Full of Love," "Do You Hear the People Sing?," "Empty Chairs at Empty Tables," "Bring Him Home," "Stars" and "Master of the House."
The original London production continues in the West End. An American touring production of the revised 25th anniversary version of the show is now traveling the country. A separate Canadian production will be spawned in Toronto in 2012.
The stage musical is by Boublil (book), Schönberg (book and music) and Herbert Kretzmer (lyrics).