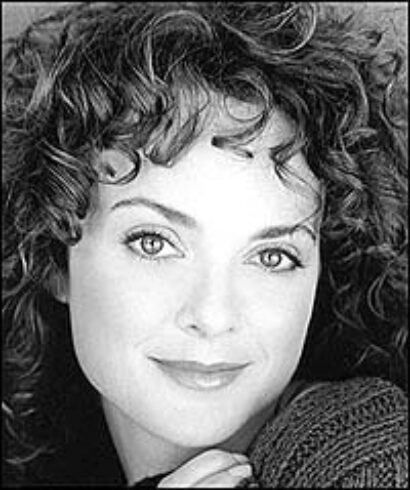 Irish Rep artistic director Charlotte Moore adapted the 1947 Yip Harburg-Fred Saidy-Burton Lane show for a benefit concert in 2003, and a version of that script will be heard in this eight-week run. Opening is April 15, with performances continuing to May 30.
The 1947 musical follows an Irishman who steals a feisty leprechaun's pot of gold and escapes with his daughter, Sharon, to Missitucky, a mythical region in the U.S. that is part of the Jim Crow South. The daughter and the sprite each find romance with others, but also encounter bigotry, economic disparity and cultural injustice.
The score is spiked with such popular show tunes are "Old Devil Moon," "How Are Things in Glocca Morra?" and "Look to the Rainbow," plus spicy comic and satiric songs such as "When I'm Not Near the Girl I Love," "The Begat," "Necessity" and "When the Idle Poor Become the Idle Rich."
In the years since it was first presented, the well-meaning liberal-leaning book by Harburg and Saidy has not aged well. For example, a racist senator is turned black when Sharon wishes a different race on him while she unknowingly sits on the leprechaun's pot of gold. The intention is to make him see and feel the hatred he has encouraged, but the mixed message is that being black is the ultimate punishment.
The late librettist Peter Stone revised the script for a Broadway-bound touring production several years ago, but the show never came to town. Denis O'Hare was the leprechaun, named Og, in that version. He also appeared in the Irish Rep concert in 2003, along with John Cullum as Finian, Sharon's greedy and lovable Irish papa. Errico appeared in the Irish Rep's The Importance of Being Earnest, and wowed audiences in One Touch of Venus for Encores! before appearing in Broadway's High Society and Amour. She also played Eliza in the tour and Broadway run of My Fair Lady, opposite Richard Chamberlain.
No additional casting has been mentioned.
Tickets for Finian's Rainbow are $40-$45. Performances play Wednesday-Sunday.
For more information, visit www.irishrep.org.