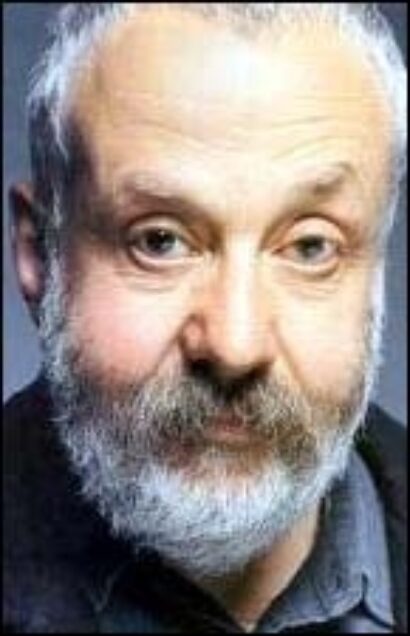 The production is not even due to start previews until Sept. 8, but all 16,000 advance tickets have been snapped up, according to the Guardian newspaper.
The Guardian speculates that the play might be about the Iraq War, as the poster features a palm tree and sand dunes, and Leigh publicly made his opposition to that war known at the time. But the National has already housed one new play about the war, David Hare's Stuff Happens. And, according to the Jewish Chronicle newspaper, actress Miriam Margolyes, who unsuccessfully auditioned for the play, has said that it deals with "being Jewish."
Even staff at the National Theatre don't know much about the play, as Leigh has been working off-site (he famously gives his actors room to improvise and discover their characters before a script is finalized). Although all the advance tickets have been sold, there will be some day-of-performance tickets available.
Leigh's first new stage play since 1993's It's a Great Big Shame! will open in the NT's Cottesloe on Sept. 15. It will be designed by Alison Chitty, with lighting by Paul Pyant, music by Gary Gershon and sound by John Leonard. The cast includes John Burgess, Ben Caplan, Allan Corduner, Adam Godley, Caroline Gruber, Nitzan Sharron, Samantha Spiro and Alexis Zegerman.
Leigh's last film, "Vera Drake," won the Golden Lion at the 2004 Venice Film Festival and bagged Imelda Staunton (its leading lady) a BAFTA, as well as Golden Globe and Oscar nominations.