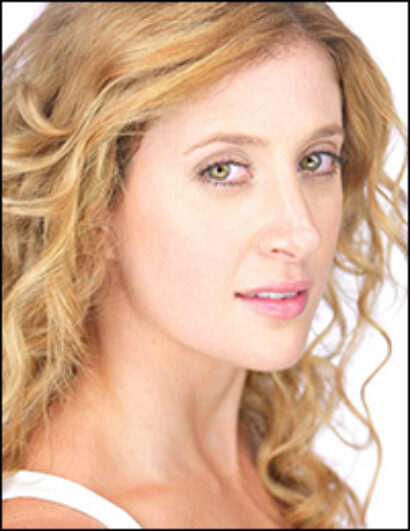 The 9:30 PM concert also features Lauren Molina and Nick Cearley of The Skivvies, Darius de Haas (Rent, Marie Christine), Phyre Hawkins (The Book of Mormon, Hair), Alison Luff (Wicked, Ghost), Liana Hunt (Newsies, Mamma Mia!), Andrew Kober (Les Misérables, Hair), singer-songwriter Alexander Sage Oyen, Christy Altomare (Mamma Mia!) and Blake Whyte (Mamma Mia!).
The evening promises songs from Static Electro, Joni and the Wall, Abey Baby and Any Other Way, which are described below.
"Static Electro is the story of an introverted teenage genius, Electro, and his ambitious schoolmate, Beth. It takes place in the very near future, with the release of the highly anticipated iMind. When Beth suddently loses her college scholarship to an iMind applicant, she reluctantly turns to Electro for help. Smitten with her, Electro helps her navigate the world from the chip inside his mind. But when Beth becomes obsessed with having the world at her fingertips, Electro must learn that human connection trumps technological invention, before he loses the only real thing he's ever cared about."
"Joni and the Wail is the story of a college freshman living at home with her over-protective father, and her first wild night out trying to get the approval she so desperately seeks. After spending high school being shunned as the assistant principal's daughter, she hopes that college will be her chance to start over. But when her father forbids her to attend the LAMDA PHI pledge party at the frat house of her high school crush, Joni runs away from home."
"Abey Baby is based on the biblical story of Abraham and Sarah, as they battle with God's commandment to sacrifice their only son, Isaac. The story begins with Abe and Sarah distraught over their inability to conceive children. Hoping for a miracle, Abe speaks directly to God." "Any Other Way explores what might happen if you met your partner for the first time, but at two different times in your life. We follow Rob & Rebecca, and Bobby & Becky, as they try to make it through the difficulties and joys of a singular relationship...twice...and we find out, it never could be any other way."
The Cutting Room is located at 44 East 32nd Street (between 5th and Madison). Tickets are $15 in advance ($20 day-of), and there is a $20 food/drink minimum. For more information, visit TheCuttingRoomNYC.com or click here.