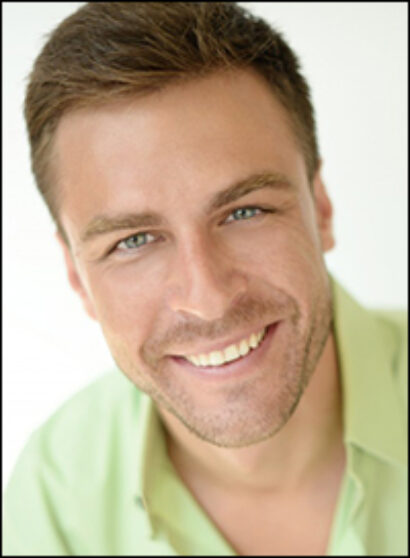 Directed by Charles Repole with choreography by Michael Lichtefeld and musical direction by Milton Granger, performances will continue through June 15.
"Following our records breaking 2013 season, I wanted to continue our tradition of opening the season with a beloved classic musical," said NSMT owner and producer Bill Hanney in a statement. "Working with our Interim Artistic Director Tony Parise, I have put together a great creative team and cast, and I am confident that Anything Goes will kick off this ambitious season in high style."
The cast will be headed by Danette Holden as Reno Sweeney, Eric Ulloa as Billy Crocker and "Laverne & Shirley" star Eddie Mekka as Moonface Martin with Alessa Neeck (Hope Harcourt), Michael Mastro (Lord Evelyn Oakleigh), Alaina Mills (Erma), Tom Gleadow (Elisha Whitney), Susan Cella (Mrs. Wadsworth T. Harcourt), James Van Treuren (Captain), Hugh Cha (Luke) and Carl Hsu (John).
The ensemble includes Victoria Casillo, Zak Edwards, Sarah Fagan, Rachel Fairbanks, Kaitlyn Frank, Shane Hall, Rashaan James II, Michael McCrary, Jason Pintar, Jake Primmerman, David Scott Purdy and Dawn Tucker.
"Romance is in the air on the ocean liner SS American - but it's far from smooth sailing for the passengers," according to press notes. "It's nonstop laughs and hijinks on the high seas in this show packed with spectacular dance numbers and many unforgettable Cole Porter songs including 'Anything Goes,' 'You're the Top,' 'Friendship,' and 'De-Lovely.'" The creative team also features Bert Scott (scenic designer), Paula Peasley-Ninestein (costume designer), Martin E. Vreeland (lighting designer), Benjamin Furiga (sound designer), Gerard Kelly (wig and hair designer), John Godbout (production stage manager), John Godbout (production stage manager), Phill Madore (assistant stage manager), Jihwan Kim (assistant music director) and Binder Casting (casting).
Anything Goes is produced for North Shore Music Theatre by Bill Hanney (owner/producer), Tony Parise (interim artistic director) and Beth Vasta (associate producer).
For tickets call (978) 232-7200, visit www.nsmt.org, or visit the box office in person at 62 Dunham Rd., Beverly, MA.