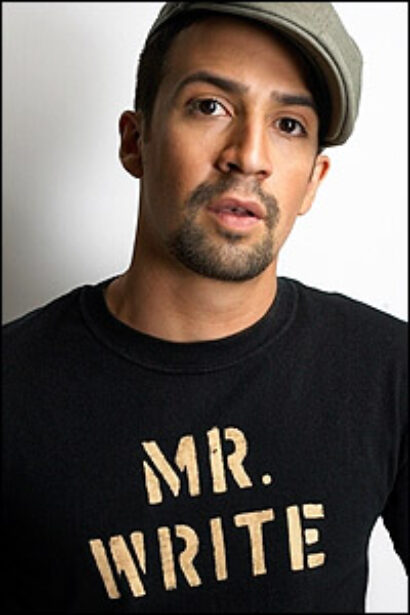 Season details were announced on Sept. 10 by Prospect Theater Company's producing artistic director Cara Reichel and managing director Melissa Huber.
The Prospect season launches 6:30 PM Oct. 7 with a one-night-only concert presentation of The Rockae, a hard-rock musical based on Euripides' The Bacchae featuring music and lyrics by Peter Mills and a book by Mills and Cara Reichel. It will play Le Poisson Rouge at 158 Bleecker Street. Tickets for the benefit performance ($15-$35) are available by visiting www.ProspectTheater.org or calling (212) 505-FISH.
The newly-revised version of Working – A Musical makes its New York City premiere Dec. 1 at 59E59 Theaters (59 E. 59th Street) and continues through Dec. 30. The acclaimed, populist musical has been reimagined by Stephen Schwartz and director Gordon Greenberg, with new songs by Tony Award winner Lin-Manuel Miranda (In the Heights). The script is adapted by Stephen Schwartz and Nina Faso from the 1974 book of interviews by Studs Terkel, with additional contributions by Greenberg. This rethought version of the 1970s show was seen at Asolo Rep, The Old Globe and in Chicago, where it had commercial producers attached. This new staging is independent of commercial ties.
"Six actors bring to life thirty-six everyday Americans sharing insights into their jobs through songs by Craig Carnelia, Micki Grant, Mary Rodgers and Susan Birkenhead, Stephen Schwartz, James Taylor, and Miranda," according to Prospect. It has choreography by Josh Rhodes and new arrangements and orchestrations by Alex Lacamoire.
Death For Five Voices, an original musical drama from Prospect Theater Company founding artists Peter Mills and Cara Reichel, will begin performances on Feb. 16, 2013, and run through March 17 at the West End Theatre at 263 W. 86th St. in Manhattan. "Inspired by true events in the life of the brilliant and infamous Renaissance composer and murderer Carlo Gesualdo, Death For Five Voices is a compelling and psychologically complex world premiere work with a score that explores the darker realms of desire and inspiration," according to Prospect. "Mills and Reichel's prior collaborations include Golden Boy of the Blue Ridge, Illyria, The Rockae, The Flood, Honor and The Pursuit of Persephone, among other works. Mills has earned the Cole Porter Award (2011), Kleban Prize for Lyrics (2010), and the Fred Ebb Award (2007).
Unlock'd, the "Best of Fest" winner at the 2007 New York Musical Theatre Festival (NYMF) and a recipient of the prestigious Richard Rodgers Award from the American Academy of Arts and Letters, will be presented in summer 2013 at a venue to be announced. "Classical meets pop in this 18th-century romance," with book and lyrics by Sam Carner and music by Derek Gregor. It's based on Alexander Pope's "tempest-in-a-teapot tale of squabbling lovers and the mischievous spirits who surround them, this delightfully inventive musical comedy brings to life the bright and the beautiful, the geek and the gorgeous, as they frolic through the tangled gardens of Love."
Since NYMF, the show has been further developed through the TheatreWorks New Work Festival (Palo Alto, CA) and the Ravinia Festival.
Season subscription packages featuring tickets to all three productions are offered at the discounted rate of $99 (or $125 for Premium seating) until Oct. 15. Visit ProspectTheater.org or call (212) 352-3101 and use code EB2012.
*
Prospect Theater Company is committed to producing new musical theatre. Since 2000, the company has fully produced 18 new musicals in New York City, in addition to mounting productions of new plays and classic works, and supporting numerous developmental opportunities for emerging musical theatre writers. Prospect was founded in 1998 by five graduates of Princeton University "in order to allow a diverse group of emerging theatre professionals to work together in pursuit of artistic excellence and innovation." The company membership now includes a network of almost 1,000 affiliated artists. Notable productions include Iron Curtain (2006, 2011), Myths and Hymns (2012), Cole Porter's Nymph Errant (2012), With Glee (2010), The Blue Flower (2008), Golden Boy of the Blue Ridge (2009), The Hidden Sky (2010), Illyria (2002, 2008) and the Drama-Desk nominated The Pursuit of Persephone (2005).