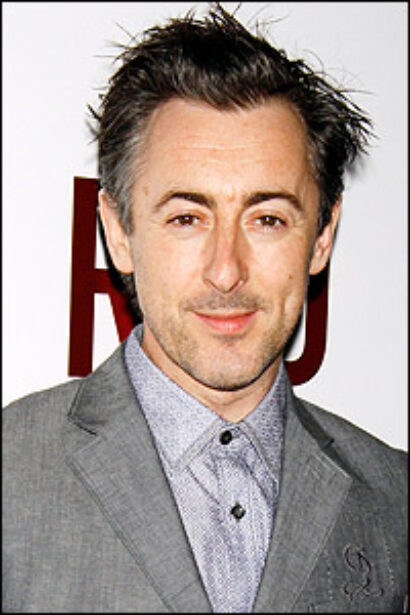 The concert features Constantine Maroulis (Jekyll & Hyde, Rock of Ages), Telly Leung ("Glee," Godspell), Harry S. Murphy (Reefer Madness), Allison Scagliotti ("Warehouse 13," Jasper in Deadland), Kevin Carolan (Newsies, The Jungle Book) and America Olivo ("Chicago P.D.") as well as Tony winner Alan Cumming (Cabaret, The Threepenny Opera), Christian Campbell ("Reefer Madness: The Movie Musical," "Big Love"), Thomas Dekker ("The Secret Circle," "A Nightmare on Elm Street"), Lea DeLaria (On the Town, The Rocky Horror Show), Amy Spanger (Kiss Me, Kate; Elf), John Kassir (Reefer Madness), Lesli Margherita (Matilda The Musical), Jenna Leigh Green (Wicked) and James Snyder (If/Then, Cry-Baby).
The ensemble includes Callan Bergmann (Cinderella), Alexandra Frohlinger (Soul Doctor), Bre Jackson (Priscilla Queen of the Desert), Collin Kelly-Sordelet (The Last Ship), Kristen Martin (Spider-Man Turn off the Dark), Paul HeeSang Miller (Mamma Mia ), Heather Parcells (A Chorus Line) and Jason Michael Snow (The Book of Mormon).
The concert is directed by Ilana Ransom Toeplitz and produced by Shoshana Feinstein.
The musical, which features lyrics by Kevin Murphy, music by Dan Studney and book by Murphy and Studney, was adapted into a film in 2005, featuring Kristen Bell, Ana Gasteyer and Spanger.
Here's how the event is billed: "Since its original Off-Broadway production in 2001, this award-winning musical has taken the world by storm and achieved a cult status in the vein of Rocky Horror and Hedwig and the Angry Inch, due in large to the successful award-winning Sundance film (also starring Cumming & Campbell). Inspired by the 1936 film of the same name, this raucous musical comedy takes a tongue-in-cheek look at the hysteria caused when clean-cut kids fall prey to marijuana, leading them on a hysterical downward spiral filled with evil jazz music, sex and violence." A limited number of $25 "Reefer Den" tickets are sold, for which participants will be able to watch the concert live-streamed from the New World Stages foyer, complete with a cash bar and surprise guest appearances.
New World Stages is located at 340 West 50th Street. For more information visit ReeferMadnessMusical.com and babyquestfoundation.org.