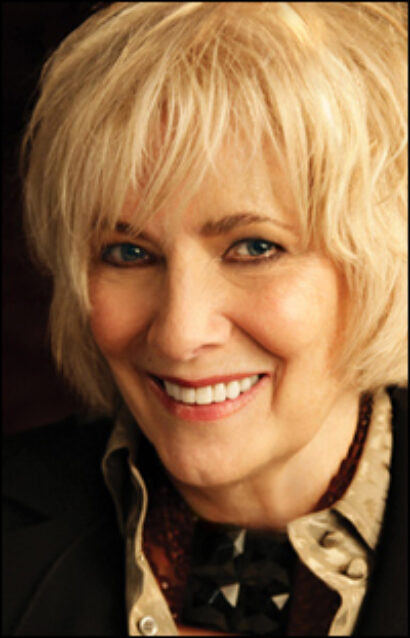 Grammy and Emmy Award-winning musical director, conductor and arranger John McDaniel is artistic director of the conference, which runs through Aug. 2 in Waterford, CT.
In addition to its lineup of celebrated professionals, the Cabaret & Performance Conference offers hands-on artistic guidance and instruction to a select group of up-and-coming participants chosen by application and invitation.
The Cabaret and Performance Conference schedule follows:
Billy Stritch & Jim Caruso
July 24
"Caruso & Stritch hold court at Bemelman's Bar at the Carlyle Hotel in New York, as well as the weekly Cast Party at Birdland. They will delight with humor and impeccable musicianship!"
Mimi Hines
July 25
"Best known for replacing Barbra Streisand on Broadway in Funny Girl, and running the show on her own steam for 18 months, she also starred coast to coast in I Do! I Do!; Sugar Babies; Hello, Dolly!; Nunsense; Pippin; Anything Goes; The Full Monty; and many more. This show business legend is widely known to television audiences for her appearances on 'The Jack Paar Show' and 'The Ed Sullivan Show,' dating back to 1958!" Susie Mosher and the New Faces of 2014
July 26
"Known throughout New York for her ability to find and showcase the best new talent, Susie will bring a fabulous lineup of new faces to the O'Neill stage for this special night."
The Man in the Long Black Coat; Barb Jungr sings Bob Dylan
July 27
"Back by popular demand, this amazing, unique talent from the UK is sure to bring down the house! Tracy Stark, Conference music director and a frequent collaborator of Barb's, will be at the piano."
The Sondheim Project
July 29
With Ann Morrison, Pamela Myers and Chip Zien
"An evening with original Sondheim cast members, including some fascinating stories and recreations of original songs from Company, Into the Woods, and Merrily We Roll Along."
Betty Buckley
Aug. 1
"An evening with 'The Voice of Broadway.' A Tony Award winning actress and singer whose career spans theatre, film, television and concert halls around the world, Buckley is one of theater's most respected and legendary leading ladies. She makes her debut at the O'Neill this summer."
For more information, visit theoneill.org.
*
The Eugene O'Neill Theater Center was founded in 1964 and is based in Waterford, CT. Programs at the Center include the Puppetry Conference, Playwrights Conference, Critics Institute, Music Theater Conference and the National Theater Institute. The Monte Cristo Cottage, O'Neill's childhood home, is also owned and operated by the group.