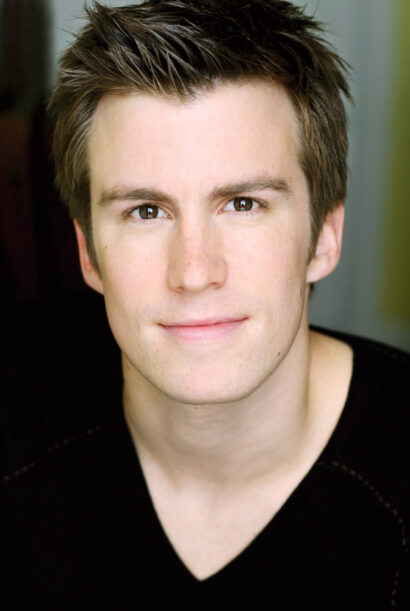 *
My last weekend in Provincetown (until New Year's) is coming up. Wah! The whole family is going because it's Juli's birthday weekend. On Saturday night the 22nd, I'm going to do my That 70's Deconstruction Show with some amazing new clips from "Donny and Marie," "Shields and Yarnell" and "The Paul Lynde Halloween Special." Get tix at www.PtownArtHouse.com.
Now, a SETH TV update because there's so much going on! Seth's Reality is up to Episode 7, which is all about my mom's surprise party, and there's amazing footage of performances by Gavin Creel, Aaron Dai, Darius DeHaas, Farah Alvin, my sister, Lauren Mufson, Forever Plaid, Nell Snaidas, Tituss Burgess, Charles Busch as well as my mom taking way too long to make a wish before blowing out the candles. Why so much time? Because when everyone yelled "Make a wish," I clarified by adding, "a positive one, please." Episode 6 is also up, which is all about me recording the Audible.com version of "My Awesome Awful Popularity Plan." Megan Hilty played Becky, and you can see her show up at 10 AM on a Sunday, looking like she just woke up…aka stunning. Plus we filmed me recording the sections of the book with Jesse Tyler Ferguson, who did the whole thing in an L.A. recording studio while I watched him on Skype. It's a combination of cutting-edge technology and a fear of intimacy. Watch all the previews here.
I'm extra excited about all the new stuff we have available like the first feature film on the site! Varla Jean and the Mushroom Heads stars Varla Jean Merman, and it's hi-lar! It's about Varla trying to do her own children's television show and, shockingly, nothing works out. She hires me as her composer, and I endure so many horrific things. At one point, she trips and stabs me in the arm with a needle. She apologizes in a panic saying, "I'm sorry! I thought there was a cap on the needle! There was when I found it!" The whole movie is now on the site, and you can watch a preview here. And, here's the big news… I'm in the midst of editing an entire concert that will soon be available. What concert you ask? Why, one of the concerts in my Provincetown Broadway series. Who was the star, you ask? Try…Patti LuPone! That's right! A 90-minute concert with Patti is going up, and here's one tidbit to entice you: she does all of "Rainbow High"…in the original key! So amazing!
On Thursday, I went with my mom and the aforementioned Aaron to go see the Actors Fund performance of
Book of Mormon
. It was hilarious as usual. During intermission I showed Aaron the Playbill, which had a big ad for Bloomingdale's that said "Starring" followed by lots of designers names like Michael Kors and Bill Blass. I pointed to the ad and told him, "My mother saw this the last time we were at the theatre and was in a rage that all of these designers had the nerve to be starring in a new Broadway show." My mother then looked over and said in an annoyed tone, "Well, why
are
they starring in a show?," yet again not realizing it was an ad for Bloomingdale's. At least her irritation with the world is consistent.
This week I interviewed Lance Bass on my SiriusXM radio show, Seth Speaks. He was in high school when Justin Timberlake's vocal coach recommended him to be a member of the newly forming group. Lance sang a lot in school in their show choir but never thought he'd have a singing career because he's a bass. He obviously never heard the original cast album of Applause starring Lauren Bacall. All the boys in 'N Sync are actually great musicians and, turns out, they never lip-synched in performance! So many pop performers do live concerts that are lip-synched even though they think they're tricking people by wearing a body mic right next to their mouths. Lance said that when they got popular they did tons of TV shows, but he felt they didn't officially make it until they were on "The Rosie O'Donnell Show." Listen how amazing they sound singing a cappella on her show. Brava! http://www.youtube.com/watch?v=liC5pEtny0U. At the end of Seth Speaks, Lance mentioned the song "Summer Nights" and I launched into it. Here he is singing Danny, fellow SiriusXM host Jenny Hutt as Sandy and my audience as Rizzo/Frenchy/Sonny/Kenickie/Marty/Doody! http://www.youtube.com/watch?v=UsoGoQm3248&list=UUof82KLoWT0U9hpK5lcHLiA
I interviewed Adam Chanler-Berat at Seth's Broadway Chatterbox, and I asked him about his high school theatre experience. He told me that his teacher took him aside and told him, very seriously, "I can count on my hand the number of students I've felt could pursue theatre professionally." She then held up four fingers, keeping her pinkie folded down. She stared at him. "I can now add one more." Then, as she said, "Go for it!" she lifted her pinkie so all five fingers were extended. Comedy? Dramedy? You decide.
Photo by Lauren Kennedy
I will start the next section by going back many years. In 1989 when I was 22, I was hired to be assistant music director on new musical out of town. It was going to be at the Studio Arena Theater in Buffalo..in the winter! I knew it would be freezing, but it was one of my first job offers, so I was very excited. I met with the composer and music director, and the meeting was decidedly not fun. First, I mortified them because when I met the female composer, I did my signature, "Hi, sister." Then I asked what kind of say I'd have as an assistant music director. "Hopefully none." I was told. I was there to do what the music director told me. He also warned me to call the theatre because they were notorious for taking advantage of musicians. I needed to make sure there weren't endless hours of rehearsal and there were definite breaks throughout rehearsal. I called the number he gave me. Of course, I stammered when the phone was answered. "Hi…" I asked, nervously. "Are you the producer…guy?" I then heard, angrily, "I am
the
producer." Excellent. "Oh, great!" I continued. "I was just hired as the assistant music director. I wanted to ask about the rehearsal day."
Silence.
"How long is it?"
"We rehearse until we are done!" he responded, just as angrily.
The conversation didn't get much better, and a few hours later I got a call from the music director. "Well, Seth," I was told, "you managed to offend a lot of people today!" "What?" I asked. "You told me to call that guy and ask about breaks and rehearsal length!" "You're fired!"
Oy! I was, of course, very depressed from the whole ordeal. Well, the years went by and I found out that the theatre went bankrupt. Yikes! It reopened on Friday night for the first time in four years with a new name: the 710 Main Theatre. Let me simply say it was a delicious feeling that the show chosen for their grand opening was Seth's Big Fat Broadway! That's right… 23 years later, instead of sitting alone and depressed in my Brooklyn apartment after being fired, I was standing center stage in front of a sold-out 600 person audience!
Speaking of out of town, I'll be in Milwaukee on Oct. 4 and 5 at Vogel Hall (http://www.marcuscenter.org/Seth-Rudetsky-Big-Fat-Broadway.html) and I'll be in Pittsburgh at the City Theater at the end of October (http://citytheatre.culturaldistrict.org/production/34856/). And, don't forget to visit the Broadway Cares/Equity Fights AIDS Flea Market on Sunday, Sept. 22. I'll still be in Provincetown, but I'll have a booth full of amazing Chatterbox DVDs and autographed books. And now, for my fellow Jews, Happy New Year!
(Seth Rudetsky is the afternoon Broadway host on SiriusXM. He has played piano for over 15 Broadway shows, was Grammy-nominated for his concert CD of Hair and Emmy-nominated for being a comedy writer on "The Rosie O'Donnell Show." He has written two novels, "Broadway Nights" and "My Awesome/Awful Popularity Plan," which are also available at Audible.com. He recently launched SethTV.com, where you can contact him and view all of his videos and his sassy new reality show.)