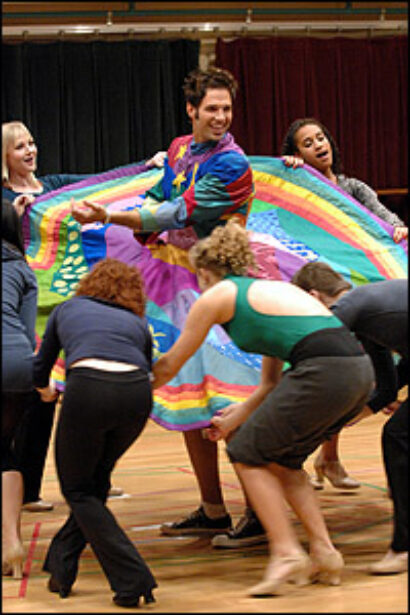 Osmond, a former "American Idol" contestant, previously portrayed the biblical figure in the 1998 CLO staging of Joseph and understudied his uncle Donny Osmond in the national tour of the musical. With a score by Andrew Lloyd Webber and lyrics by Tim Rice, Joseph will run through June 7, under the direction of Richard Stafford (Broadway's In My Life), at the Benedum Center. The production has musical direction by Craig Barna.
The cast also stars Wicked's Shoshana Bean as the Narrator, Peter Matthew Smith (Cry-Baby, Hairspray) as the Pharoah/Levi and Gene A. Saraceni as Jacob.
Completing the production are Callan Bergmann, Sae La Chin, Kaitlyn Davidson, Michael Greer, Tracy Groth, Elisa Halma, Jamie Markovich, Gabrielle McClinton, Natalie Newman, Gavan Pamer, Ahmad Simmons, Jason Sparks, Lauren Sprague, Kathryn Lin Terza, Cody Williams and Lee Zarrett.
The CLO production also incorporates several local children's choirs into the staging.
For tickets visit PittsburghCLO, or call (412) 456-6666.