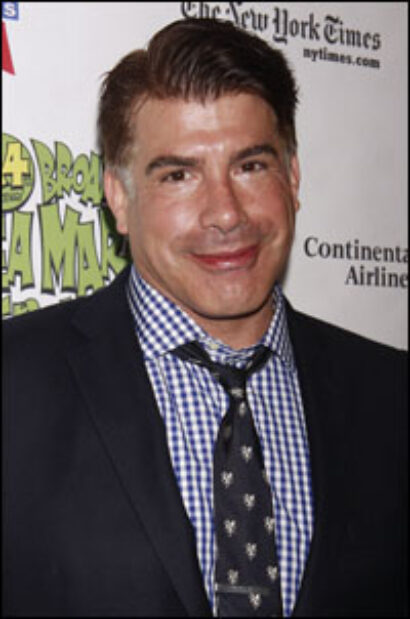 The one-night-only event begins at 7:30 PM at The Westside Theatre, 407 West 43rd Street.
Close friends Clarkson and Batt previously performed the piece in their hometown of New Orleans. Tom Cianfichi, who directed the pair before, also helms the show for The Actors Fund.
Batt said in a previous statement, "We had such an amazing experience performing together in New Orleans that Patti and I were hoping for the opportunity to do it again – especially since we were able to help raise funds for such a worthy cause. We are thrilled to be revisiting this gorgeous play for an organization that means so much to all of us in this business, The Actors Fund."
Love Letters, according to press notes, "traces the lifelong correspondence of the staid, dutiful lawyer Andrew Makepeace Ladd III and the lively, unstable artist Melissa Gardner. Their bittersweet relationship gradually unfolds from what is written—and what is left unsaid—in their letters."
The work premiered at Connecticut's Long Wharf Theatre in 1989 with Joanna Gleason and John Rubenstein and has been performed all around the world. Laura Linney and Steven Weber starred in a television version of the play. A.R. Gurney's plays also include Black Tie, The Dining Room, The Cocktail Party, The Perfect Party, Another Antigone, A Cheever Evening, Sylvia, Ancestral Voices and Buffalo Gal, among others. He is the recipient of a Drama Desk Award, a Rockefeller Award and two Lucille Lortel Awards.
Clarkson earned a pair of Emmys for her guest appearances in the HBO series "Six Feet Under," and was nominated for a Best Supporting Actress Oscar for her work in the 2003 film "Pieces of April."
Batt has won two Screen Actor Guild Awards for his portrayal of Salvatore Romano in the hit series "Mad Men." Among his nine Broadway appearances are Sunset Blvd., Saturday Night Fever, The Scarlet Pimpernel and La Cage aux Folles.
Tickets are $100. Tickets purchased at the $150 level include a VIP after-party with the two stars. Tickets can be purchased at www.actorsfund.org or by calling (212) 221-7300, ext. 133 or by e-mailing tickets@actorsfund.org.