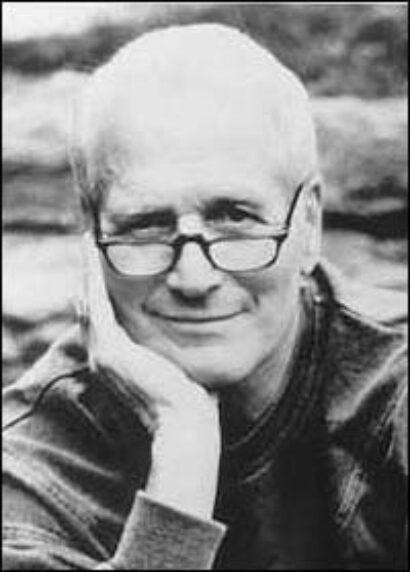 The Connecticut company will present the work at the nearby Ridgefield Playhouse as their stage undergoes renovations. The July 21 performance is a special benefit.
Christopher Trumbo, son of the work's focal character, culled the play from the letters of the legendary blacklisted screenwriter. Trumbo tells the story of one of the "Hollywood Ten" who went before the House Un-American Activities Committee. After refusing to answer questions about his political affiliations, Trumbo was fired from MGM and imprisoned for a year.
Newman — known for such movies as "Butch Cassidy and the Sundance Kid," "Cool Hand Luke" and "Cat on a Hot Tin Roof" — returned to the Broadway stage in 2002 in a production of Our Town, which originated at the Westport Country Playhouse.
Peter Askin (Hedwig and the Angry Inch, Sexaholix... a love story) — who directed the recent Off-Broadway staging — returns to helm the work which has its lead actor reading from a script mostly seated at a desk. The words of Trumbo echo upon subjects as serious as injustice tempered with a lighthearted letter to his son doling advice on masturbation. The Narrator fills out the storyline with biographical details between scenes — as do film projections including actual footage from the HUAC hearings.
Trumbo played Off-Broadway with Nathan Lane in the title role with successive stints featuring F. Murray Abraham, Brian Dennehy, Gore Vidal, Richard Dreyfuss, Roger Rees, Robert Loggia, Christopher Lloyd, Michael Richards and Chris Cooper. Gordon McDonald — who will play opposite Newman — had played in the show's other role of Narrator/Christopher. Dalton Trumbo wrote such screenplays as "Exodus," "Spartacus," "Roman Holiday" and "Papillon" as well as the novel "Johnny Got His Gun." The homage addresses the Oscar he never won for "The Brave One" — penned under the pseudonym Robert Rich.
The Westport Country Playhouse in Westport, CT can be found on the web at www.westportplayhouse.org. For ticket information, call (203) 227-4177.