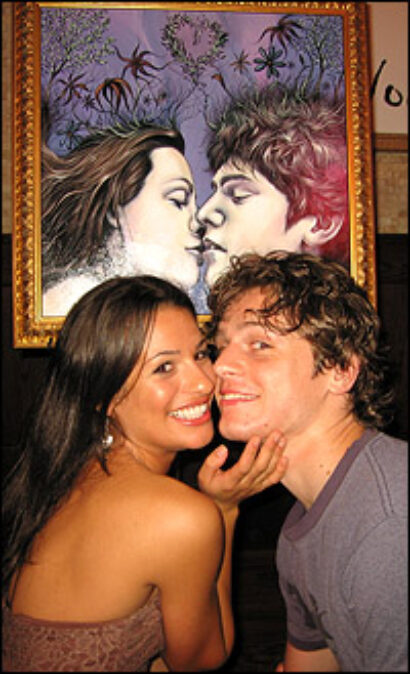 The oil painting, created by Tony's resident artist Dan May, joins the gallery of art celebrating the shows and performers of Broadway.
***
At left: Spring Awakening stars Lea Michele and Jonathan Groff pose with the painting depicting their characters.
Below (from top): Director Michael Mayer, Lea Michele, Jonathan Groff and John Gallagher, Jr.; the company of Spring Awakening celebrate their induction into Tony's Wall of Fame.
photos by Aubrey Reuben