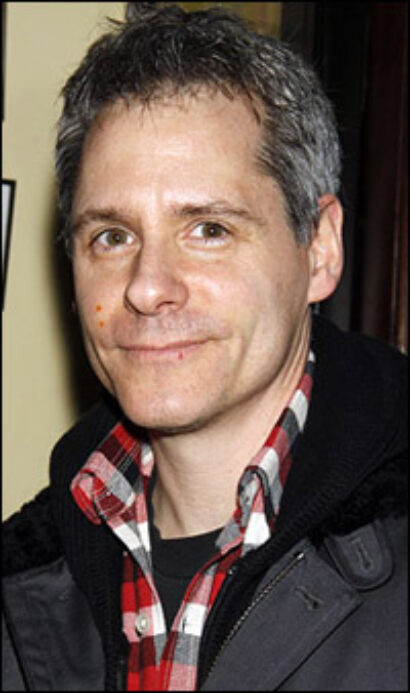 Five of the six productions in the subscription season have been announced — including Norris' 2011 Pulitzer Prize-winning play Clybourne Park, a riff on Lorraine Hansberry's A Raisin the Sun. The return of the popular sports play, The Chief, about the Pittsburgh Steelers' Art Rooney, Sr., will supplement the season as a Special Event.
The new season will feature a 7 PM starting time for all Tuesday performances. Pittsburgh Public Theater's home is the O'Reilly Theater at 621 Penn Avenue, in the heart of Downtown Pittsburgh's Cultural District.
Here's PPT's 38th season at a glance:
Born Yesterday
By Garson Kanin
Directed by Ted Pappas
Sept. 27-Oct. 28
"This hilarious classic comedy tells the tale of Billie Dawn's transformation from ditzy showgirl to solid citizen. The makeover begins when her crooked boyfriend, Harry Brock, goes to Washington to buy himself a Senator and decides that Billie is too dumb to mingle with the political smart set. He hires a nerdy journalist to teach her how to fit in, and what transpires is the stuff of Broadway and Hollywood legend. Born Yesterday is one of the American theatre's absolute Essentials."
Good People
By David Lindsay-Abaire
Directed by Tracy Brigden
Nov. 8-Dec. 9
"The distance between Boston's Chestnut Hill and the Lower End is measured in more than miles. Mike and Margaret both grew up poor, but he made it out and became a doctor while she is stuck — a single mother who gets by on sarcasm and bingo games with her pals. When they meet again, an invitation leads Margaret to his luxurious home and into a turbulent conversation with Mike and his surprising wife. This tough and tender play looks at luck, choices, blame, pride, and what people will do to survive." 1776
Book by Peter Stone
Music and lyrics by Sherman Edwards
Directed by Ted Pappas
Jan. 24-Feb. 24, 2013
"The founding of our nation comes to star-spangled life in this grand Tony Award-winning Best Musical. In 1776 you'll see the heroes of the American revolution like you've never seen them before — in rousing songs and dances. The stakes have never been higher as John Adams, Thomas Jefferson and Benjamin Franklin wrangle to get everyone on the same page — namely, the Declaration of Independence."
Thurgood
By George Stevens, Jr.
March 7-April 7, 2013
"In 1967, Thurgood Marshall became our first African-American Supreme Court Justice. In this exuberant one-man play we hear Thurgood's story in his own words — from humble beginnings as a waiter in Baltimore, to behind the scenes with leaders such as General MacArthur, Robert Kennedy and President Lyndon Johnson, to his triumphant rise to the highest court in the land. A journey of epic proportions, Thurgood is an eye-opening, humorous, and uplifting portrait of a true American hero."
Clybourne Park
By Bruce Norris
Directed by Pamela Berlin
April 18-May 19, 2013
"With brilliant wit this winner of the 2011 Pulitzer Prize for Drama inspects one house in two separate years: 1959 and 2009. In Act One, the mid-20th century problem centers on a black family moving into Chicago's white Clybourne Park. In Act Two, it's 50 years later and the issue is white gentrification in the now black neighborhood. Norris has conceived a perceptive and sharply funny play about the minefield of personalities that must be negotiated before a community can be created."
Season Finale Production To Be Announced
May 30-June 30, 2013
"As the grand finale to this stirring season, we'll unveil another fabulous play by an American writer. Maybe it will be a recent Broadway hit, or maybe it will be a real Yankee Doodle dandy! We promise one more special surprise before our Made in America series rides off into the sunset."
BONUS EVENT
Tom Atkins in
The Chief
By Rob Zellers & Gene Collier
Directed by Ted Pappas
Jan. 3-12, 2013
"Back for a special 10th anniversary celebration, this made-in-Pittsburgh play about Arthur J. Rooney, Sr. is the best-selling and most beloved production in Public Theater history. Starring Tom Atkins, The Chief offers stories about the founding of a legendary football dynasty, and a great American city."
For subscription information, call (412) 316-1600 or visit ppt.org.