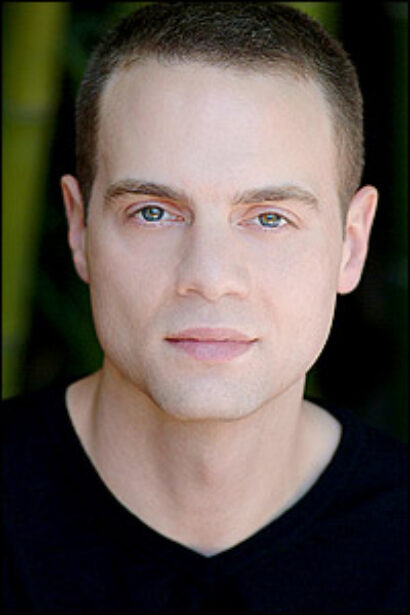 Rudin's fierce reputation as a boss who brooks no dissent is well known. But somehow the memo never got to playwright Bruce Norris.
Rudin was the driving force behind the scheduled Broadway bow of Norris' Pulitzer Prize-winning play Clybourne Park, which was due to open at the Walter Kerr Theatre on April 12. Was. That entry in the spring line-up — a highly anticipated one among critics and theatre aficionados — was placed in peril, because Rudin impetuously pulled the plug on the enterprise. Why? You see, Rudin is producing a television series based on Jonathan Franzen's celebrated novel "The Corrections." The producer and Norris — who was an actor before he became a playwright — had long been in talks about Norris playing one of the central roles in the show. But, Norris backed out at the last moment, prompting Rudin to withdraw from Clybourne Park. And the house of cards known as Bruce Norris' Broadway Debut came tumbling down.
And with that, the dull Broadway winter blahs were suddenly filled with drama. And Norris suddenly had a character. One usually doesn't read in the papers about the facets of a playwright's personality. Though dramatists write the works we see on the stage, with a few exceptions (Edward Albee, David Mamet) they remain largely unknown as public figures. But now we learn in the New York Times that Norris has a rep "for being blunt and contrarian — in real life as well as in stage dialogue — and for 'his disdain for stooping to those in power.'" Who knew? (Time Out New York used more piquant terms to describe Norris.) Rudin explained why he dropped the play in a statement to the New York Times.
Norris likely spent a sleepless night. But only one. Jordan Roth, the youthful head of Jujamcyn Theatres, which owns and runs the Walter Kerr, quickly lined up a set of new investors and said that Clybourne Park would open as scheduled.
*** Primary Stages continues its long association with playwright Horton Foote. The Off-Broadway outfit is going to produce three of late writer's works, in addition to a new play by his daughter, Daisy Foote, and David Ives' All in the Timing, as part of its 2012-2013 season.
Director Pam MacKinnon will stage Harrison, TX, a three-play collection including Blind Date, The One-Armed Man and The Midnight Caller. Foote's plays will be presented July 24-Sept. 15.
Daisy Foote's Him will be staged Sept. 21-Oct. 27. The playwright's other daughter, Hallie Foote, will appear in Harrison, TX and Him.
***
I don't know about you, but to me the actors Brian Dennehy and Nathan Lane are, stylistically, one of the oddest couples I can think of. It's strange to think of the bluff, intense Dennehy and the zany, extemporaneous Lane sharing the same stage. But share it they will, in Robert Falls' Goodman Theatre revival of Eugene O'Neill's The Iceman Cometh. Nathan Lane is glad-handing salesman Hickey and Brian Dennehy as the dour barfly Larry Slade.
In addition to those two, who were announced for the play months ago, the production will also feature Stephen Ouimette as Harry Hope, Larry Neumann, Jr. as Ed Mosher, Sal Inzerillo as Rocky Pioggi, Marc Grapey as Chuck Morello, day bartender, John Judd as Piet Wetjoen, John Reeger as Cecil Lewis, James Harms as James Cameron, John Douglas Thompson as Joe Mott, Lee Wilkof as Hugo Kalmar, John Hoogenakker as Willie Oban, Patrick Andrews as Don Parritt, Tara Sissom as Pearl, Lee Stark as Margie and Jennifer Engstrom as Cora.
***
John Osborne's signature work, Look Back in Anger, directed by Sam Gold at Roundabout Theatre Company's Laura Pels Theatre, opened officially this week. Starring Sarah Goldberg as Allison and Matthew Rhys as the angry young Jimmy Porter, the production was the work's first major New York revival in more than a decade.
Many critics commented on the high concept of Gold's production, which was heavy on the physical limitations and the violent roughhousing of the Porters' life. But some thought the director overplayed the note. "Gold overamps the degree of squalor," wrote the Daily News. "In the mid-'50s, English audiences blanched at the sight of Alison ironing. Imagine their reaction to a head of cabbage among scattered newspapers and soup cans in the living room floor… There's a line between making a point in 2012 and overstating it." Bloomberg News agreed, saying, "The director pumps up the sex, including the ambiguous horsing around between Jimmy and Cliff. The effort makes the play all the more implausible." While the Times mentioned, "What is dismayingly absent from Mr. Gold's torpid production, unfortunately, is any palpable sense of the fraught emotional connections among these characters. They may be living in one another's pockets — and groping one another's bodies — but they never seem truly to care about the contents of one another's souls."
***
Sought-after director Joe Mantello will direct the world premiere of the new musical Dogfight, based on the Warner Bros. film and screenplay by Bob Comfort about three Marines playing out a cruel bet by playing with the affections of an awkward waitress. It will conclude Second Stage's season this summer. The new musical, which features music and lyrics by Benj Pasek and Justin Paul and a book by Peter Duchan, was the winner of the 2011 Richards Rodgers Award for Musical Theatre.
The original 1991 movie starred River Phoenix and Lili Taylor.