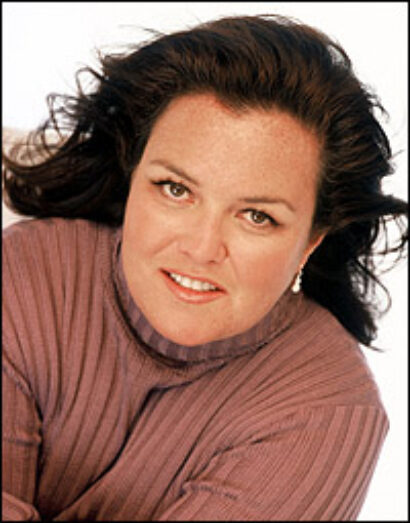 "Oprah's Lifeclass" will also air on all five networks following "The Rosie Show." Joining OWN in airing the premieres will be TLC, Investigation Discovery, Discovery Fit & Health and Planet Green. "The Rosie Show" will air at 7 PM ET and "Oprah's Lifeclass" at 8 PM ET.
On "The Rosie Show," the first guest will be actor Russell Brand, who will star as Lonny in the upcoming movie-musical "Rock of Ages" alongside Tom Cruise.
The first week of the new talk show will also include a performance from the cast of Broadway's Priscilla Queen of the Desert. Will Swenson, Tony Sheldon and Nick Adams will lead the company in a medley of "It's Raining Men" and "I Will Survive." That segment will air on the Oct. 13 broadcast.
O'Donnell will film her talk show in Chicago at Oprah Winfrey's Harpo Studios, where "The Oprah Winfrey Show" taped its final season.
According to OWN, "At the heart of this talk show is Rosie's genuine desire to entertain, inspire and connect with America. As a down-to-earth mother, passionate advocate for children and all-around inquisitive human being, Rosie will cover current events, spotlight hometown heroes and newsmakers, showcase the arts, celebrate kids and families, as well as feature well-known and upcoming talent."
O'Donnell's Emmy-winning talk show, "The Rosie O'Donnell Show," ran from 1996 to 2001. The performer made her Broadway debut as Rizzo in the 1994 revival of Grease! Following Grease!, she went on to play a limited engagement as the Cat in the Hat in the Ahrens-Flaherty musical Seussical, and portrayed Golde in the 2004 revival of Fiddler on the Roof.
For more information, visit www.oprah.com/rosie.