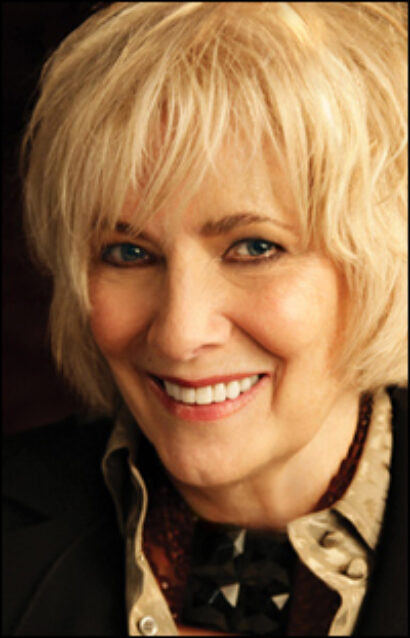 "Just for the record; @bettybuckley I love you, I also love broadway, I am a huge broadway fan," said Jackson via his Twitter account. "There are tons of broadway stars that are dear friends of mine. I have the [utmost] respect for all broadway actors and singers. To me the greatest thing in life is a true thespian. One who can be a great actor, singer, and great dancer. The all around performer."
He continued, "Last I checked, America is land of the free, home of the brave, and freedom of speech is still allowed. But what I was merely saying to the singer, or any singer who wishes to be in popular music is that you have to be able to have control of your vibrato and have amazing talent. A lot of people who sing broadway, do not have control of their vibrato, which does not easily lend itself to singing other styles of music. The wide open vibrato doesn't work everywhere. Was not dissing anyone, and if you know our show carefully, we have been using the words 'Too Broadway' for 11 seasons now, and we have all said it."
On the Fox hit television series, Jackson and "Idol" judges have often dismissed singers for sounding too theatrical in their style of singing. Buckley pointed out that Broadway is a place and not a style of singing.
"FYI: If you are a fan of the show, then you would know, we had a giant win with a broadway singer named Adam Lambert," added Jackson. "One of our greatest contestants, 4 years ago."
Buckley replied shortly after Jackson's Twitter post and said, "Dearest Randy, [with] respect U have begun 2 use 'too bway' as a negation… And yes, vibrato as part of an instrument requires deft manipulation & so many POP/rock stars use them. Thanks for the response. You're a courtly dude, Dawg!" She added, "Oh, and as I recall, you guys gave Adam Lambert a hard time in the beginning suggesting he couldn't do more than 'Bway.'"
Buckley won the Tony Award in 1983 for her performance in Cats. She was nominated for her performance in Triumph of Love and has also been seen on Broadway in 1776, Pippin, Song and Dance, The Mystery of Edwin Drood, Carrie and Sunset Boulevard.
Former "American Idol" contestants who have taken to Broadway after their stint on "Idol" include Fantasia Barrino (The Color Purple), Clay Aiken (Spamalot), Constantine Maroulis (Rock of Ages), Diana DeGarmo (Hairspray), Frenchie Davis (Rent) and Jordin Sparks (In the Heights) as well as former "Idol" judge Kara DioGuardi (Chicago), among others.