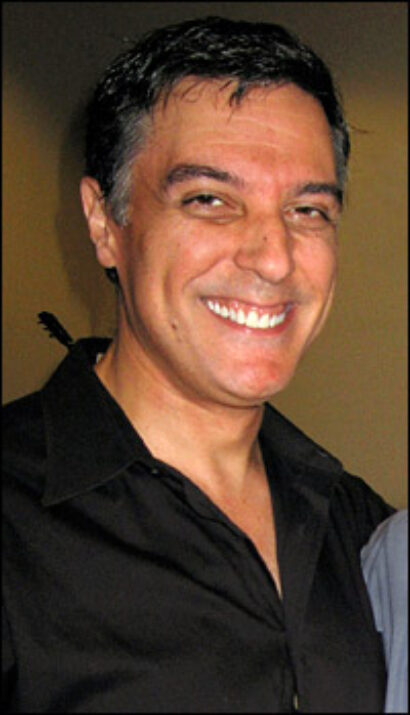 Nine performance dates through December have been announced. Presented by Dan Whitten, Mark Beigelman, Peter Martin and Tiger Theatricals, the show features highlights from the producers' 2006-2007 production of Jacques Brel Is Alive and Well and Living in Paris at the Zipper Theater. The rotating cast will include some veterans of that earlier show.
The singers include Tony Award nominee Robert Cuccioli (Jekyll & Hyde), Kevin del Aguila (composer of Altar Boyz), Natascia Diaz (The Capeman at the Delacorte Theatre), Tamra Hayden (Cabaret), Rodney Hicks (The Scottsboro Boys) and Jim Stanek (Little Women) as well as theatre and cabaret veterans including Anna Bergman (A Little Night Music at Kennedy Center), Jean Brassard (The Kid From Paris - The Songs of Yves Montand), Tangi Colombel (Jacques Brel is Alive and Well…), Eric Michael Gillett (Kiss Me, Kate), Avi Hoffman (The Rise of David Levinsky), Karen Kohler (Kabarett Fete), Ereni Sevasti (Carnival! at Kennedy Center), Laura Turnbull (Jacques Brel is Alive and Well…), Micheline Van Hautem (La Musique) and more.
Created by Dan Whitten and Mark Beigelman, who produced the hit Brel revival and CD in 2006-2007, and featuring musical direction by Rick Hip-Flores, the new "en cabaret" evening features Jacques Brel favorites including "Carousel," "My Childhood," "If We Only Have Love," "Ne Mes Quitte Pas," "The Bulls," "Amsterdam" and "I Loved."
"Having produced the 2006-2007 revival of Jacques Brel is Alive and Well and Living in Paris at the Zipper, it is such a joy to be revisiting this material with such an exciting rotating cast of artists," Whitten said in a statement. "The show will have more of a 'salon' feeling. We have many international artists like Micheline Van Hautem, Karen Kohler and Jean Brassard, so there will be more French in this cabaret version."
Performances will play Aug. 25, Sept. 15 and 29, Oct. 6 and 13, Nov. 3 and 17 and Dec. 1 and 15 at The Triad, 158 W. 72nd Street. All performances are 8 PM. Tickets are $20-$30 with a limited number of $10 seats available for the Aug. 25 performance. (Two drink minimum at all performances, cash only.) For tickets and information, visit www.tigertheatricals.com or TriadNYC.com.