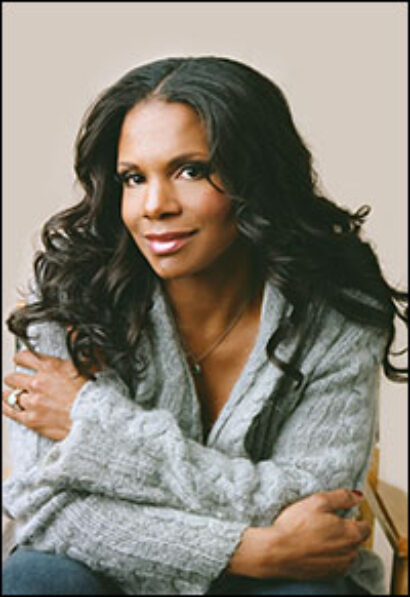 A limited number of rush tickets, priced $40 and limited to two per customer, will be available for purchase on a first-come, first-served basis when the Circle in the Square box office opens each day. Rush tickets are subject to availability.
Directed by Tony Award nominee Lonny Price (110 in the Shade, Sweeney Todd, Company), Lady Day at Emerson's Bar and Grill will officially open April 13. The Broadway production is a limited, 10-week engagement.
The 1959-set play, which centers on one of Holiday's final public appearances, takes place in Philadelphia four months before the singer's death. The 90-minute show includes such songs as "God Bless the Child," "Strange Fruit," "What a Little Moonlight Can Do," "When a Woman Loves a Man," "Foolin' Myself," "Don't Explain," "Somebody's On My Mind," "Taint Nobody's Bizness," "Baby Doll" and more.
McDonald will be joined by Sheldon Becton as pianist Jimmy Powers. The musical team also includes bassist George Farmer and drummer Clayton Craddock. Michael Keller is the music coordinator.
According to producers, "Lady Day at Emerson's Bar & Grill recounts Holiday's life story through the songs that made her famous. 1959, in a small, intimate bar in Philadelphia, Holiday puts on a show that unbeknownst to the audience, will leave them witnesses to one of the last performances of her lifetime. Through her poignant voice and moving songs, one of the greatest jazz singers of all-time shares her loves and her losses." Lady Day will have scenic design by James Noone, costume design by ESosa, lighting design by Robert Wierzel, sound design by Steven Canyon Kennedy, wig design by Chioma Valcourt and make-up design by Jill Oshry. Special make-up effects are by J. Jared Janas. Orchestrations and musical arrangements are by Tim Weil.
Lady Day at Emerson's Bar and Grill premiered at the Alliance Theatre in Atlanta, GA, in the spring of 1986 prior to an Off-Broadway run at the Vineyard Theatre. Lonette McKee starred in the original Off-Broadway staging of the musical that has become a popular title for regional theatres.
McDonald earned Tony Awards for her work in The Gershwins' Porgy and Bess, Carousel, Master Class, Ragtime and A Raisin in the Sun. Her work on stage also includes Rise and Fall of the City of Mahagonny with Patti LuPone, as well as Tony-nominated performances in 110 in the Shade and Marie Christine. On screen she has appeared in the television adaptations of "A Raisin in the Sun," "Wit" and "Annie." She is known to television audiences for "Private Practice" and "Grey's Anatomy."
Her solo albums include "Go Back Home" (2013), "Way Back to Paradise" (1998), "How Glory Goes" (2000), "Happy Songs" (2002) and "Build a Bridge" (2006).
Lady Day is produced by Jeffrey Richards, Jerry Frankel, Jessica Genick, Ronald Frankel, Rebecca Gold, Roger Berlind, Ken Greiner and Will Trice.
For tickets visit Telecharge.com. Circle in the Square is located at 1633 Broadway, on 50th Street between Broadway and 8th Avenue.
Visit ladydayonbroadway.com.