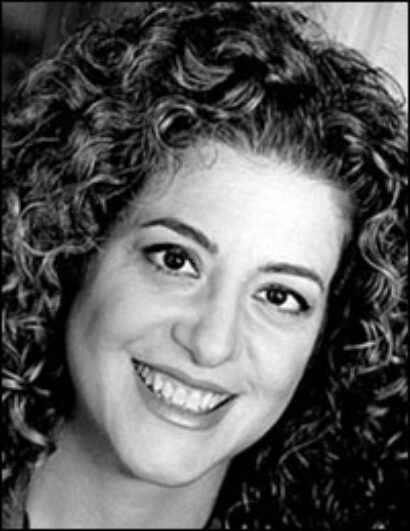 All proceeds and donations went to United Way of Western Connecticut's Sandy Hook School Support Fund, created in the aftermath of the December 2012 school shooting in Newtown, CT.
The evening featured Broadway artists as well as students from various Newtown choirs and dance groups and the Newtown High School Chamber Choir.
Appearances were made by Brian Stokes Mitchell, Linda Eder, Stephen Schwartz, Micky Dolenz, Marc Shaiman, Michael Cerveris, Christine Ebersole, Frank Wildhorn, Philip Boykin, Paul Scott Goodman, Richard Kind, Andrea McArdle, Nikki Blonsky, Alan Muraoka, Jan Maxwell, Robin de Jesus, Mary Testa, Julia Murney, Capathia Jenkins, Janet Metz, Lee Rocker of the Stray Cats, members of the touring cast of Sister Act, Muppets and cast members from "Sesame Street," and members from various casts of Million Dollar Quartet: Lance Guest, Erik Hayden, Randy Redd, Dan Mills and Victoria Matlock.
Rounding out the ensemble were Krystle Adams, Lindsay Aster, Rachel Baker, Leslie Becker, Mimi Bessette, Ashley Blanchet, Katie Branden, Corey Brunish, Billy Casey, Mark Chmiel, Andrew Clark, Aaron James Darr, Willie Dee, Hannah Rose DeFlumeri, Janine DiVita, Nicolas Dromard, Demi Fragale, Brian Golub, Carly Robyn Green, Dale Hensley, Curtis Howard, Anthony Johnson, Missy Keene, Richard Koons, Kyshawn Lane, Tony Lawson, K.C. Leiber, Danny Lindgren, Jaygee Macapugay, Rhyn McLemore, Mark Bradley Miller, Thomas Ortiz, Allie Parris, Annie Pasqua, Jenna Pasqua, Jennifer Prescott, Aaron Riesebeck, Emma Ritchie, Brian Charles Rooney, Gabrielle Ruiz, Roland Rusinek, Krista Severeid, Cory Stonebrook, Erin Sullivan, Stewart Tabler, Tiffany Trainer, Price Waldman, Jamie Westberry and Chris Woods.
Brett Boles, author of the musical Foreverman, and Broadway producer Van Dean, both from the Newtown area, were the conceivers of the benefit concert. The set list, according to a press statement, follows:
"Welcome" - Van Dean and Brett Boles
United Way Speech
"Seasons of Love" - Robin de Jesus and the From Broadway With Love Chorus
Video - Sandy Hook School Song
"Beautiful City" - Stephen Schwartz
"Defying Gravity" - Julia Murney and Stephen Schwartz
Video - Broadway Messages
"On the Atchison, Topeka and the Santa Fe" - Christine Ebersole
"Funny/Joke Song" - Janet Metz and Richard Kind
"Wanna Be Like You" - Richard Kind
"Ol' Man River" - Phillip Boykin
"Still" - Brett Boles and the From Broadway With Love Chorus
"When You're Good To Mama" - Mary Testa
"Finishing The Hat" - Michael Cerveris
"Sunday" - Michael Cerveris and the Newtown High School Chamber Choir, led by Jane Matson
"Raise Your Voice" - Sister Act
Intermission
"Overture" from Gypsy - From Broadway With Love Orchestra
Muppets Recognize First Responders - Sesame Street Muppets
"Just One Person" - Rosita, Grungetta, Harry Monster with Maria, Bob, Gina Gordon and Alan
"Blue Suede Shoes," "Brown Eyed Handsome Man," "I Hear You Knockin'" - Million Dollar Quartet
Video - Hollywood Messages
"I'm A Believer" - Micky Dolenz with the From Broadway With Love Chorus
Video - Ricky Lake introduces "Good Morning Baltimore"
"Good Morning Baltimore" - Mark Shaiman on piano and Nikki Blonsky with Newtown performers
"You Can't Stop The Beat" - Nikki Blonksky, Brooke Tansley, Micky Dolenz, Capathia Jenkins, 72 Newtown dancers and the From Broadway With Love Chorus
"Sing" - Paul Scott Goodman
"Impossible Dream" - Brian Stokes Mitchell
"Finding Wonderland" Capathia Jenkins with Frank Wildhorn on piano and the From Broadway With Love chorus
"If I Had My Way" - Linda Eder with Frank Wildhorn on piano and the From Broadway With Love chorus
"Finale - One Voice" - Full Company
The benefit concert was directed by
Michael Unger
with certain segments directed by
Jeff Calhoun
, Stephen Nachamie,
David Lee
and
Daisy Prince
. Produced by Van Dean and Kenny Howard of the Broadway Consortium, Jennifer Isaacson,
Ken Mahoney
, Sarahbeth Grossman, Bethney Ruggiero,
Michael A. Alden
, Rob Hinderliter, Yvette Kojic and Dale Badway, the concert also featured music director Jeffrey Saver conducting an orchestra consisting of many top Broadway musicians.
Also incorporated into the evening were video greetings from shows currently running on Broadway as well as "Les Misérables" Oscar nominee Anne Hathaway, Ricki Lake, Marissa Jaret Winokur and more.
Librettist David Thompson helped shape the show. The creative team also included casting consultant Cindi Rush Casting, technical supervisor Tom Bussey, sound designer John Petrafesa, lighting designer David Agress, scenic designer Tom McPhillips and production stage manager Zoya Kachadurian.
From Broadway With Love provided a free night of entertainment for the impacted families, first responders, and the Sandy Hook Elementary community.
To make a tax-deductible donation, visit FromBroadwayWithLove.org.