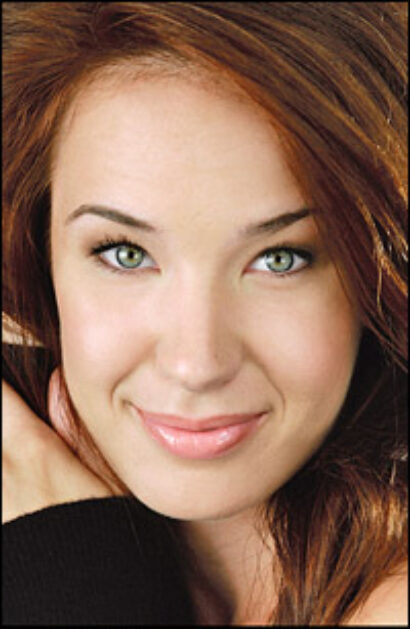 Boggess will play Cissy (formerly Cecily), and Pedi will play the dual roles of Immaculada (a maid of hispanic heritage) and Bridget (the Irish maid in the Hamptons).
Tony Award winner Zippel, who wrote frisky lyrics for Broadway's City of Angels, The Goodbye Girl and the regionally-seen Princesses, will direct the reading of his adaptation of the famed comedy of manners. It's now about modern New Yorkers obsessed with social position — and, of course, love.
In addition to Ebersole (Grey Gardens, 42nd Street, Playbill's upcoming Broadway on the High Seas cruise), the reading cast will feature Austin Lysy as Algy, Tony winner Carole Shelley as Rev. "Diane" Canon Chasuble D.D., Kieran Campion as Jack and Olivier nominee Carol Woods as Ms. Prism. Alyson Lindsay will play the role of Wendy (formerly Gwendolyn).
The Importance of Being Earnest (in New York) had a January table read for playwright Zippel, his agent and costume designer William Ivey Long. This latest private reading is for regional theatre and commercial producers.
Picture British bachelors Jack and Algernon as New Yorkers in a spacious apartment in Trump Tower on Central Park, and at a country place in East Hampton, Long Island. Picture Gwendolen (now Wendy) and Cecily (now Cissy) using Facebook and iPads. The famous reference to British trains and stations now refers to the Bellport stop on the Long Island Railroad's Montauk line. Cucumber sandwiches? No. This time, it's mini-crabcakes. "It struck me while watching the recent Roundabout Theatre Company revival that, in its initial production, the play was a contemporary look at the society who came to see it," Zippel told Playbill.com. "Because its message and its humor have held up so well for well over a century, it also occurred to me that it would be fun and funny to set the play in present-day New York.
"Without changing much of Wilde's brilliant language and only adjusting the locations, the dress, the accents and a few proper names, I could re-introduce the play as a contemporary reflection of our society."
The result, he added, is an approximation of seeing Wilde's brilliant 1895 comedy "as its initial audiences did."
Zippel explained that Lady Bracknell becomes "Mrs. Birnbaum-Bracknell," a botoxed, socially ambitious East Side doyenne; "Algie" and "Wendy" are New York City fashionistas; "Jack" and "Cissy" are East Hampton preppies; Meriman the Butler becomes "Immaculada," a maid of Hispanic heritage; Ms. Prism, the governess, becomes a Jamaican nanny; and Canon Chasuble becomes "Rev. Diane Canon Chasuble, D.D.," a change "which brings a little same-sex flirtation to the play."
Zippel said, "It's a nine-character play, but I'd like to do it with eight actors and have the same actor who plays the Hispanic maid in New York City play the Irish maid, Bridget, in East Hampton."
Zippel shared the Best Score Tony Award with Cy Coleman for City of Angels, which won the Tony as Best Musical. He conceived and directed The Best Is Yet to Come, a revue of Coleman songs, seen Off-Broadway and regionally. He conceived and wrote lyrics for Princesses (a modern riff on "A Little Princess"), and co-wrote the book to Going Hollywood, a musical adaptation of Hart and Kaufman's Once in a Lifetime.
On Broadway, he penned lyrics for The Woman in White (Tony nomination) and The Goodbye Girl. He also wrote lyrics for Pamela's First Musical.
Zippel is repped by Joyce Ketay at Gersh.