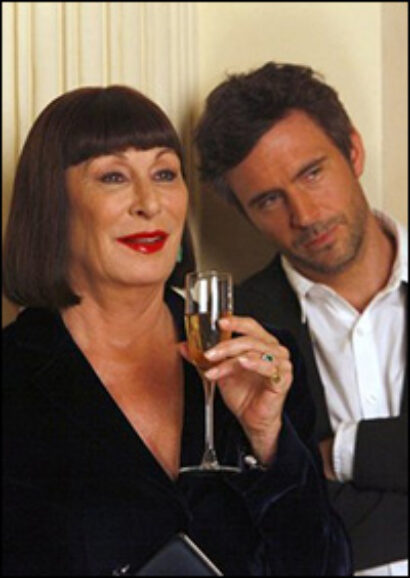 According to affiliate estimates from Nielsen, the one-hour, back-to-back episodes, which aired at 9 PM and 10 PM, scored a .5 rating with viewers 18-49, up 25 percent from a 0.4 on May 11, but parallel to the ratings from May 4.
The two-hour season premiere on Feb. 5, 2013, brought in a rating of 1.1. (The second season premiere was down 71 percent from the series premiere on Feb. 6, 2012, and down 39 percent from a 1.8 for the first-season finale on May 14, 2012.)
This week, "Smash" brought in 2.43 million viewers during the 9-10 PM time slot and 2.36 million viewers from 10-11 PM — the highest amount of viewers since the April 2 broadcast (3.07 million). Besting the series on May 26, during the series finale episode, was CBS' "The Mentalist" with 4.41 million viewers.
Read the Playbill.com "Smash" Report, recapping the May 11 episode, here.
* Created by Broadway playwright Theresa Rebeck, and nurtured by producers Neil Meron and Craig Zadan, "Smash" premiered in February 2012. After a nine-month hiatus, "Smash" returned for its second season in early 2013 without Rebeck and with new creative direction from showrunner and executive producer Joshua Safran.
While it was considered a must-see by theatre insiders, fans and a steadfast group of admirers and detractors, "Smash" struggled to maintain its audience as ratings fell throughout the second season. The series was stripped of its Tuesday night air-time and relegated to Saturday nights mid-season.
Read Playbill.com's "Smash" Report here.
Read the Playbill Stage to Screens column with Safran, who talks about his fresh approach to "Smash."
*
From Universal Television in association with DreamWorks Television, "Smash" came from an idea of executive producer and multiple Emmy and Oscar winner Spielberg ("ER," "Schindler's List"). The series' executive producers also include Joshua Safran ("Gossip Girl"), who is new to the second season; Craig Zadan and Neil Meron (Oscar-winning "Chicago," "Hairspray" and Broadway's recent Promises, Promises and How to Succeed…); Darryl Frank and Justin Falvey ("United States of Tara," "The Borgias"); Tony and Grammy Award winners Marc Shaiman and Scott Wittman (songwriters of Hairspray, Catch Me If You Can), who pen the series' original songs; and Theresa Rebeck (Broadway's Mauritius and Seminar, "NYPD Blue").
Returning to the second season were Katharine McPhee ("American Idol") as Karen Cartwright and Megan Hilty (Wicked, 9 to 5) as Ivy Lynn — the two leading ladies in constant competition — with Oscar winner Anjelica Huston ("Prizzi's Honor") as producer Eileen Rand, Tony Award winner Christian Borle (Peter and the Starcatcher) as composer Tom Levitt, Emmy Award winner Debra Messing ("Will & Grace") as lyricist and book writer Julia Houston and Jack Davenport ("Pirates of the Caribbean") as director-choreographer Derek Wills.
New to the cast for the second season were Tony nominee Jeremy Jordan (Newsies) as bad-boy songwriter Jimmy Collins, Andy Mientus (Off-Broadway's Carrie) as book writer Kyle Bishop and Krysta Rodriguez (The Addams Family) as Karen's new roommate Ana Vargas.
Read the Playbill Stage to Screens column with Jordan, who discussed his new character on the show.
Read the Playbill Stage to Screens column with McPhee and Rodriguez here.
Visit NBC.com/Smash.