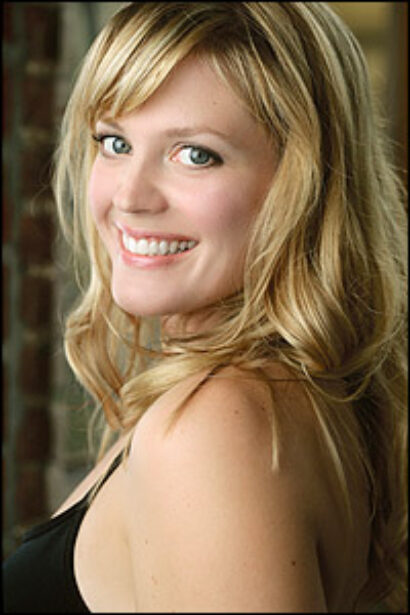 Here, via email, we hear from Broadway singing actress Elizabeth Stanley, who will be among the 25 stars taking part in Town Hall's Broadway by the Year Series May 12 at 8 PM featuring The Broadway Musicals of 1965-1989.
What show recently impressed you?
Buyer and Cellar! I have seen it with both Michael Urie and Christopher Hanke. They are both hilarious and charming in ways unique to each of them. They make memorizing a 90-minute dialogue with oneself look easy (and sane)! Jonathan Tolins is a witty genius.
What production are you most excited to see?
Violet! Just got tickets today!! Weeeee!
What play/musical would you most like to revive on Broadway, and which role would you want to play?
Hmmmm. Cry-Baby? I mean, who remembers that one? I'd like to be a drape and magically be able to dance like they do.
What are your current/upcoming projects?
In addition to Broadway by the Year on 5/12, I've got a summer of stocking! I'll be in the Berkshires for the bulk of it as Kate in Kiss Me, Kate at Barrington Stage Co. Then a quick stay in Pittsburgh to play Grizabella (meow!) and Lady of the Lake at PCLO.