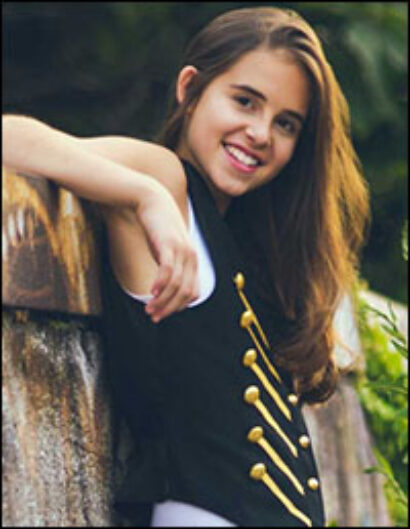 What show recently impressed you?
Well, I recently saw Spider-Man Turn Off the Dark for the second time. I love that show!! Rebecca Faulkenberry and Reeve Carney are spectacular. I also saw Bring it On, and I loved it. I am a huge fan of Lin Manuel-Miranda, and I love the music – and In the Heights is my favorite show of all time!
What production are you most excited to see?
I was very excited to see Rebecca with my friend Karen Mason (who was in Wonderland with me). I hope that they are able to overcome their problems and get it to Broadway.
What play/musical would you most like to revive on Broadway, and which role would you want to play?
Ever since I played Young Cosette in Les Miz, I have wanted to play Eponine. It's probably too soon to revive it now, but maybe by the time I get old enough!
What are your current/upcoming projects?
Well, I have been very busy with "The X Factor"! I was able to squeeze in a reading recently of a new musical called Merman's Apprentice. I played the apprentice, and Klea Blackhurst played Ethel Merman. It is a great project, and I hope that it gets to Broadway, too! And, I have also been in the studio working on my original music. But hopefully I will be busy with "The X Factor" for a lot longer!!!