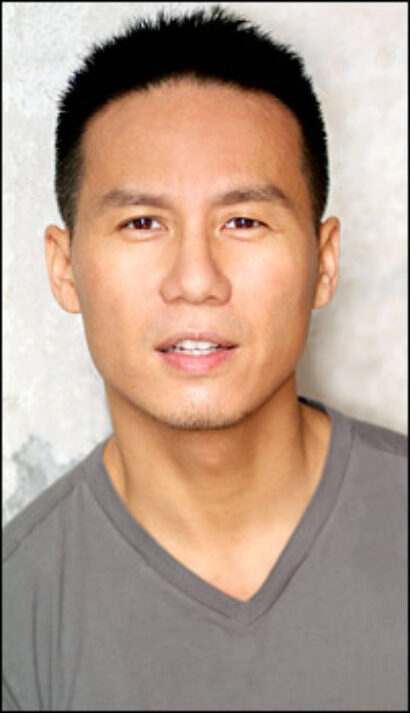 *
Fiddler at 50 celebrated the ninety-year-old lyricist as well as the fiftieth anniversary of the fabled 1964 musical he wrote with Jerry Bock and Joseph Stein, Fiddler on the Roof.
The evening — held not at Symphony Space, but at Capitale, the lavishly-restored, Stanford White-designed original headquarters of the Bowery Savings Bank (on the Bowery) — included a 60-minute selection of songs from the musical performed by a cast of 15. Symphony Space board-member BD Wong (of M. Butterfly and "Law & Order: SVU") served as host, with John McDaniel leading a six-piece band featuring violinist Christian Hebel. McDaniel and Jim Caruso served as producer/directors.
Wong led the proceedings with "Tradition," making him a rather untraditional but not ineffective Tevye. He was joined by La Tanya Hall, Trevor McQueen and Christina Bianco. Len Cariou (Broadway's original Frederik Egerman and Sweeney Todd) and Tovah Feldshuh performed the Tevye-Golde duet, "Do I Love You?" Erik Liberman — apparently a last-minute replacement — sang "Miracle of Miracles," while Christine Pedi of NEWsical the Musical did an extended comedy routine capped by a rendition of "Anatevka" including singing impressions of Carol Channing, Katharine Hepburn, Maggie Smith, Elaine Stritch, Barbra Streisand and more.
Stephanie J. Block (The Mystery of Edwin Drood) was joined by Megan McGinnis and Tori Scott for "Matchmaker," while cabaret artist Clint Holmes offered a scat version of "If I Were a Rich Man." Linda Lavin led a quintet in "Sabbath Prayer," although she vanished from the stage after little more than a minute and jazz vocalist Jane Monheit came on for "Sunrise, Sunset." The twin highlights of the evening came — not unexpectedly — from the two top musical comedy singers on the program. Leslie Uggams (Hallelujah, Baby!) provided a bluesy rendition of "Now I Have Everything," while Kate Baldwin (Finian's Rainbow) offered a pristine rendition of "Far From the Home I Love."
The Fiddler salute ended with Lynn Ahrens (of Ragtime and Rocky) making a presentation to Harnick, with both lyricists offering charming and sprightly remarks. The cast returned for "To Life," joined by Harnick and Ahrens.