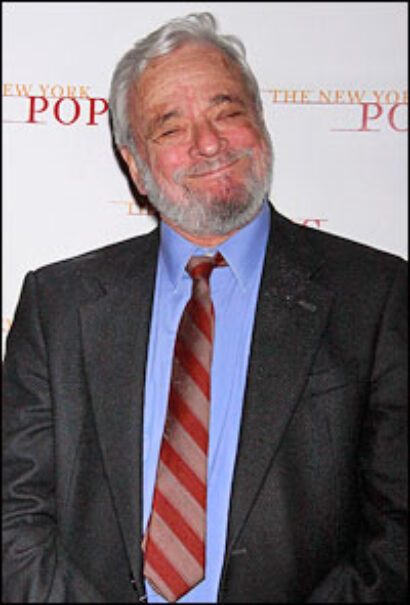 Sondheim and James Lapine co-authored the Tony Award-winning 1994 musical that explores the many facets of love, from unrequited, to obsessive, to unconditional.
Doyle, who helmed Sondheim's Company and Sweeney Todd to acclaim on Broadway, is directing the Off-Broadway production, which stars Judy Kuhn, Ryan Silverman and Melissa Errico.
Sondheim and Doyle sit with Elliott Forrest, of New York's all-classical station, for the noon Valentine's Day event. Audiences can also expect performances from Passion stars Kuhn (as Fosca), Silverman (as Giorgio) and Errico (as Clara).
For tickets, priced $20, visit thegreenespace.org. The Green Space is located at 44 Charleton Street.