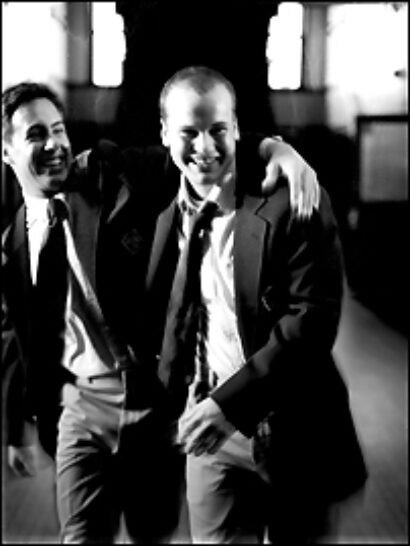 Performances at Steppenwolf Downstairs Theatre, in Chicago, will play Dec. 12-Feb. 16, 2008. Opening is Dec. 21.
The tale of a prep school scandal will also feature Stephen Louis Grush, Nick Horst, Mark Minton, Kelly O'Sullivan, John Procaccino, Tim Rock and Kelli Simpkins.
According to Steppenwolf production notes, "Brandon Hardy is brilliant, athletic and charming, the kind of young man that makes St. Joe's Preparatory School proud. When the Ivy League-bound senior becomes the center of a scandal that threatens to destroy his future, his mother must sort fact from fiction."
Playwright Roberto Aguirre-Sacasa is a graduate of the Yale School of Drama who has been regularly produced in recent years. His works include Based on a Totally True Story, Dark Matters and Say You Love Satan. He is also known for his work on the Marvel comic books "Fantastic Four" and "The Sensational Spider-Man."
Martha Lavey has been a Steppenwolf ensemble member since 1993, and has been artistic director since 1995. She's appeared in Steppenwolf's Lost Land, The Memory of Water and I Never Sang For My Father, among many other productions. The creative team for Good Boys and True includes scenic designer Todd Rosenthal, costume designer Nan Cibula-Jenkins, lighting desigber Ann Wrightston, sound designer Rob Milburn & Michael Bodeen and stage manager Christine D. Freeburg.
Steppenwolf is at 1650 N. Halsted. For more information visit www.steppenwolf.org.
*
"Committed to the principle of ensemble performance through the collaboration of a company of actors, directors and playwrights, Steppenwolf Theatre Company's mission is to advance the vitality and diversity of American theater by nurturing artists, encouraging repeatable creative relationships and contributing new works to the national canon."
Steppenwolf was founded in 1976 by "a collective of actors, [and] is dedicated to perpetuating an ethic of mutual respect and the development of artists through on-going group work. Steppenwolf has grown into an internationally renowned company of 41 artists whose talents include acting, directing, playwriting, filmmaking and textual adaptation."
Steppenwolf will be represented on Broadway this fall by Tracy Letts's August: Osage County.