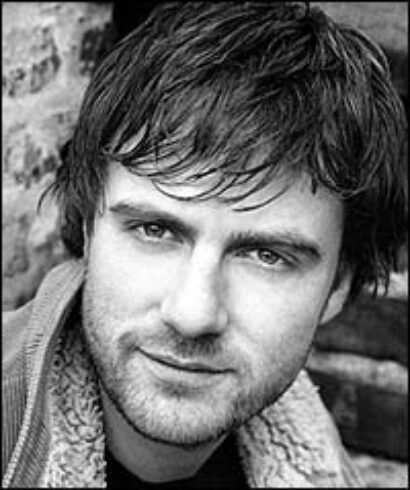 On March 2 at 9:30 PM and March 14 at 7 PM, the singing actor will present The End Is Near. Or nigh. The evenings feature selections from Felciano's SundaySongs, including "Save Yourself," "Last Train on Earth" and "The End of the World." "At the beginning of 2008," press notes state, "Manoel Felciano boldly set out to write, record, and post online one new song a week for the entire year: SundaySongs 2008. All was going smoothly, until an apocalyptic strain began to creep into his songs, presaging, perhaps, the current calamitous state of the world. As the year drew to a close, Mano was, like banks, homeowners, insurance companies, the big three & Bernie Madoff, unable to fulfill his obligations, and with no creative & inspirational bailout available to him, he sputtered into 2009 with only 30 new songs to show for his efforts."
Manoel Felciano has been seen on Broadway in Sweeney Todd, Brooklyn, Jesus Christ Superstar and Cabaret as well as in the national tours of Saturday Night Fever and Whistle Down the Wind. His Off-Broadway credits include Shockheaded Peter and Much Ado About Nothing. Felciano received a 2006 Tony nomination for Best Featured Actor in a Musical. He starred in the title role of the Reprise! production of Sunday in the Park with George and in the Reprise! staging of Flora, the Red Menace.
Joe's Pub is located within the Public Theater at 425 Lafayette Street. For reservations visit www.joespub.com.