*
When I was growing up, obsessed with musical theatre, all I wanted in the world was to be a Broadway director. I could never imagine singing with the power and range of the stars I idolized, so I would lie in bed at night listening to cast albums and visualize all the characters, the entire mise-en-scène. It was so fun to dream up a whole world based on the songs and snippets of dialogue on my Broadway CDs.
It's still so exciting for me to see a Broadway musical and think about all the thousands of choices — big and small — the director has made to translate what was on the page to the stage. Some director have a heavy hand, making for thrilling transformative experiences in a theatre (or not so thrilling ones!) and some apply a lighter touch. Perhaps their work even goes unnoticed to the average audience member. But make no mistake, if you can't think of what the director did, it probably means they're a genius. With the far-flying gamut of different kinds of Broadway musicals today, there is more and more room for diversity of background and approach among the prominent directors staging on the Great White Way.
Unfortunately, "white" is still an operative word. You could even call it the Great White Male Way, as there is a dispiriting paucity in the number of women and people of color directing on Broadway. As we sit scratching our heads, trying to figure out how to get more diverse audiences into the theatre, the answer might be right there under our noses… more diverse artists creating theatre!
Click through to read my selections for the all-time greatest directors of Broadway musicals.
18. Susan Stroman
Mega-watt choreographer Susan Stroman stepped up to the directing plate and hit a home run way out of the ballpark on The Producers, leaving a permanent imprint on Broadway history. Joy and invention bubble over the surface of a Susan Stroman show, and Broadway should only be so lucky to be blessed with another hit from this talent.
17. Des McAnuff
Des McAnuff brings a whole lot to the table as a director of musicals. He has an authoritative comfort with and understanding of all kinds of theatre from classical to contemporary, which affords his stagecraft a wide-ranging dexterity. And his work bears a rock-and-roll rage and high-tech fluency that has clearly influenced shows by other contemporary directors.
16. Jerry Zaks
Jerry Zaks is something of a throwback to the Golden Age of Broadway. While Zaks has brought contemporary edge and insight to such original productions as Six Degrees of Separation and Assassins, his work on the stunning revivals of Anything Goes and Guys and Dolls (in 1987 and 1992, respectively) reveals a keen understanding of what made the art form catch on the first place. I eagerly await his next great, big, Broadway musical revival.
15. Diane Paulus
Diane Paulus has been electrifying Broadway for the last few years with jaw-dropping reinventions of Hair, Porgy and Bess and, most recently, Pippin. A Paulus production is an almost immersive experience, which speaks to her early career success with Off-Broadway long-running environmental disco retelling of A Midsummer Night's Dream, The Donkey Show in 1999.
14. Graciela Daniele
Graciela Daniele is a great undersung hero of the musical theatre. Much of her directorial work has been in the non-profit realm on material with less Broadway commercial appeal, but her career beginnings as a Bob Fosse dancer always shine through with earthy sensuality and fierce precision. When Daniele takes on shows with more mass appeal, her talent is unstoppable.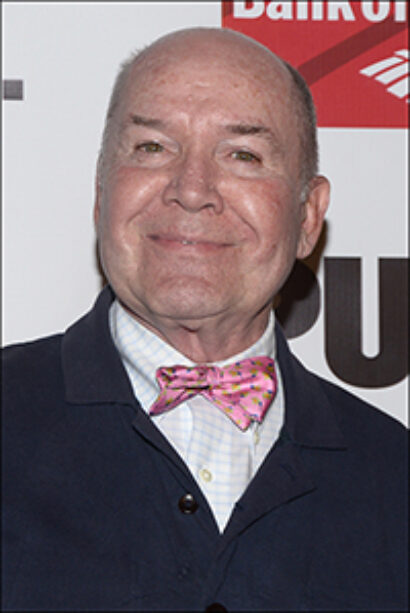 13. Jack O'Brien
Jack O'Brien is about as solid and dependable a director as Broadway could hope for. His direction is often exciting when called for, as in Hairspray, but never at the expense of the material. I can think of few other directors whose name on a marquee gives me a comparable confidence I'm going to see an entertaining show with clear story and comprehensible themes.
12. James Lapine
James Lapine and Stephen Sondheim invented a new form of musical theatre in the 1980s with their landmark, intimately intellectual musicals Sunday In The Park With George and Into The Woods. Before you write off Lapine's contributions to these classics as being secondary to Sondheim's, I submit the equally groundbreaking Falsettos, a challenging, idiosyncratic piece which Lapine staged to perfection within an inch of its life.
11. Julie Taymor
Julie Taymor is a visionary. Her career is not about musical theatre and she may not be the ideal artist for some musicals, but when the match is right — as it was on The Lion King — Taymor's work has the power to forever change the way we think of Broadway.
10. Trevor Nunn
Trevor Nunn's career long career goes far beyond the work he's done in Broadway musicals, as he has long been one of the foremost, if not the foremost director of Shakespeare as well as contemporary work in the West End and the world over. That said, his work on musicals has been important, most notably his landmark original productions of both Les Misérables and Cats.
George C. Wolfe is a titanic creative force in the theatre. If his contributions to musical theatre seem limited, it's only because his focus and energy have been split in so many different directions. It's worth noting that other than Caroline, Or Change (which Wolfe directed), all his most significant success directing Broadway musicals has been on pieces he wrote or co-wrote (Jelly's Last Jam and Bring in 'Da Noise, Bring in 'Da Funk). George C. Wolfe is a major artist whose ultimate impact on Broadway musicals surely still lies ahead.
8. Tommy Tune
Tommy Tune is Broadway. The 6'6" director-choreographer-actor-singer-dancer-producer star seems to ooze everything song and dance from his pores. This born-to-it quality infuses his work, which displays an innate understanding of the stage and the audience experience of whatever happens there. Shows Tommy Tune directed originally pose great challenges to directors of revivals because true style is something easy to copy but impossible to recreate.
7. Joshua Logan
Joshua Logan was a titan in the Golden Age of Broadway, directing a slew of musicals including the original productions of Annie Get Your Gun and South Pacific (for which he also wrote the Pulitzer Prize-winning book). Perhaps it was Logan's early studies in Russia with the great Konstantin Stanislavsky that gave his work such emotional heft — a quality that made him essential at a time when musical theatre was first getting serious.
Bye Bye Birdie, Hello, Dolly!, 42nd Street… it's almost unbelievable one man directed all this major mega-hit Broadway musicals. Not only did Gower Champion direct those show, he also choreographed them. Anytime you find yourself grinning ear-to-ear at a Broadway musical today, you're probably seeing something influenced by Gower Champion. The infectious energy of his work was pure delight.
Jerome Robbins was one of the most influential choreographers of the 20th century and is responsible for a vast number of the dances that made Broadway great during the time. Even without that work, though, his contributions as director are staggering, including the original productions of The Pajama Game, Peter Pan, West Side Story, Gypsy and Fiddler On The Roof!
4. Bob Fosse
Bob Fosse's work was so distinctive that it's become a style unto itself, and not just among musical theatre obsessives. People all over the world recognize a certain kind of movement as "Fosse." But as a director, Bob Fosse had a lot more to offer than style, as is evident in the brilliant films he directed like "Cabaret" and "All That Jazz." Of course, we can't time travel to see his original Broadway productions of Chicago, Pippin and Sweet Charity live, but based on legend and what exists on film, it's safe to say they were transcendental experiences.
Michael Bennett began his career as a dancer and choreographed a dozen or so Broadway shows including Follies (which he co-directed), besides producing and directing the groundbreaking Dreamgirls and conceiving and directing perhaps the most important Broadway musical of all, A Chorus Line. Of course, the latter show was largely about Bennett's own experience as a dancer and a shining example of the theatrical power of simple humanity on stage —particularly noteworthy given the high production values and technical savvy Bennett known for in some of his other work.
George Abbott was known as "Mr. Abbott" to everyone in theatre during his 80-year tenure as Broadway's top director and producer of plays and musicals. "The Abbott touch" was said to save flops and make hits. His staggering career continued right up until his final year on earth, when, at 106 years old, he attended the opening night of the 1994 Broadway revival of his Damn Yankees.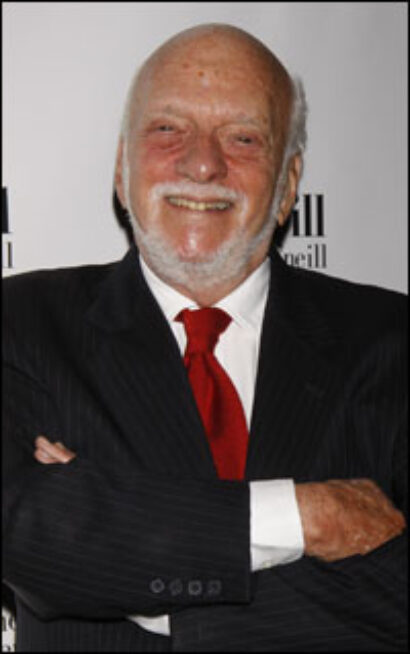 1. Hal Prince
These lists are tricky and it can be hard to choose who to include, let alone what order to put them in, but I seriously doubt anyone could quibble with Hal Prince being placed at Number One. A friend of mine even suggested just listing Prince ten times, so major is his importance to Broadway musicals. Prince's track record just overflows with one landmark musical after another and his ability to work in a range of modes to suit the material at hand has broadened our idea of musical theatre by miles in every single direction. Long live Prince!
(Ben Rimalower is the author and original star of the critically acclaimed Patti Issues, currently on a worldwide tour. His new solo play, Bad with Money, performs through Dec. 18 at The Duplex in NYC. Read Playbill's coverage of the show here. Visit him at benrimalower.com and follow @benrimalower on Twitter.)