The Band's Visit will take part in the Broadway tradition of offering benefit performances for The Actors Fund. The added show will take place February 25 at 7:30 PM, with proceeds going to the non-profit organization.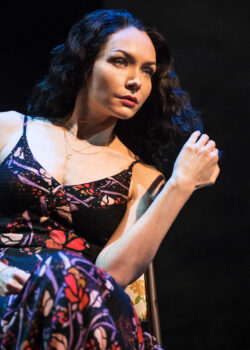 Tickets are available through ActorsFund.org.
The musical, about an Egyptian police band sent to a remote Israeli village following a border mix-up, opened at the Ethel Barrymore Theatre in November last year following an acclaimed world premiere Off-Broadway. The musical, featuring a score by David Yazbek and a book by Itamar Moses, is based on the 2007 film of the same name.
The cast features Katrina Lenk, Tony Shalhoub, John Cariani, Ari'el Stachel, George Abud, Etai Benson (currently on a leave of absence through February 4), Adam Kantor, Andrew Polk, Bill Army, Rachel Prather, Jonathan Raviv, Sharone Sayegh, Kristen Sieh, Alok Tewari, Pomme Koch, Ahmad Maksoud, Madison Micucci, and James Rana.
During the Actors Fund performances, the Broadway companies donate their time so that all proceeds will go to the organization, which provides professionals in the performance arts community with various programs and resources, including health care, affordable housing, senior care, career development, and more.
Recent shows to offer performances include Dear Evan Hansen, Hamilton, and, most recently, Hello, Dolly! An evening performance was added to Bette Midler's last day in the revival (January 14) and raised $598,200.