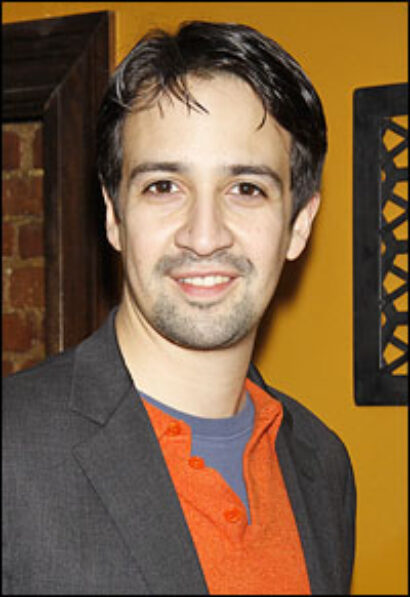 *
When director-choreographer Andy Blankenbuehler was in the planning stage of Bring It On: The Musical in 2008, he approached two of Broadway's most gifted young composers to see if they'd be interested in co-writing the score. Both Lin-Manuel Miranda, winner of that year's Tony Award for In the Heights, and Tom Kitt, who would go on to win the 2009 Tony Award and the 2010 Pulitzer Prize for Drama for his work on Next to Normal, readily said yes.
It's a most unusual arrangement, but Kitt and Miranda were attracted to the project for the same reasons: their great respect and fondness for Blankenbuehler, the Tony Award–winning choreographer of In the Heights; their affection for the source material; the opportunity to work with book writer Jeff Whitty (Tony Award, Avenue Q); and their mutual admiration for each other.
"Collaboration in this art form is one of the most rewarding and most difficult things to do, because everybody has such passionate ideas," says Kitt. "But it was entirely second nature with this team, and Lin and I had a ball working together."
Bring It On, which premiered in Atlanta last January and launched a North American tour on Oct. 30, can be seen in coming weeks in San Francisco, Denver and Houston. Set in the world of high school and competitive cheerleading, the musical is true to the movie of the same name that inspired it, even though the story is new. The cast features both professional actors and champion cheerleaders. "I was very struck by how this was going to be a physical show," says Kitt, "and how Andy was going to meld the world of cheerleading with all sorts of styles of dance."
photo by Joseph Marzullo/WENN
Befitting a show about two rival high schools, the initial idea was that Kitt and lyricist Amanda Green (
High Fidelity
) would be assigned specific songs, and Miranda would work separately on other numbers. "Andy had such a clear vision," says Miranda. "He would say, 'Tom and Amanda, you go write this song, and Lin, you write that song.' Then we'd bring in the songs, and everyone would bat them around and make them smarter and tighter and better. Even though we were two teams we really wanted to write a cohesive score. So we began borrowing themes from each other. And it went from assignments to all hands on deck."
Kitt adds, "In the end, the three of us just got in a room and worked on the score, and I think that speaks to what the show is now. It doesn't feel like 'this person did this, and this person did that.' It has a unified voice."
The show is rooted in pop music of all kinds, from the Grateful Dead to hip hop. "We wanted the music to reflect the world these kids live in," says Miranda. "Once upon a time theatre music was popular music. You would go into the theatre and you would hear the type of music you heard on the radio. And we're trying to get back to that, because that's what these kids listen to, and that's how they would express themselves."
There is much speculation that the show is bound for New York, but Kitt says that hasn't been discussed. "Nobody has said anything to us about Broadway, and that's wonderful," he says. "Obviously it would be nice to go to Broadway, but right now we just want to get the piece right. There are still changes we want to make. The question is what the life of the show will be after we make those changes. It will be interesting to see what happens next."