The Public Theater kicks off its fall Mobile Unit October 4 with Shakespeare's A Midsummer Night's Dream, directed by Jenny Koons. The all-new touring production, which first plays The Lesbian, Gay, Bisexual & Transgender Community Center in Manhattan, re-imagines Midsummer as a block party set on the streets of New York City.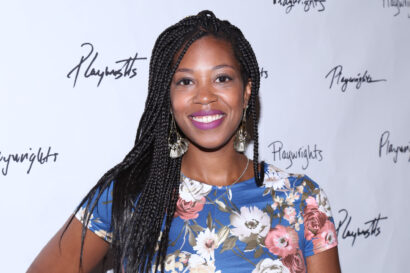 A Midsummer Night's Dream will tour various free locations in the five boroughs for three weeks before a sit-down run at The Public October 28–November 17. Stops on the tour include correctional facilities, homeless shelters, social service organizations, such as the Queensboro Correctional Facility, Queens; DreamYard Arts Project, Bronx; and the Brownsville Recreation Center, Brooklyn.
Koons directs a cast made up of Marinda Anderson as Hippolyta/Titania, Leland Fowler as Demetrius/Flute, Christopher Ryan Grant as Bottom, Merritt Janson as Theseus/Oberon, Carolyn Kettig as Hermia/Starveling, Jasai Chase Owens as Lysander/Snug, David Ryan Smith as Egeus/Quince/Fairy, Natalie Woolams-Torres as Puck, and Rosanny Zayas as Helena/Snout.
In Koons' A Midsummer Night's Dream, a block party becomes the enchanted setting where fairies work their mischief. There, four young New Yorkers discover the course of true love runs anything but smooth.

The production
features scenic design by Kimie Nishikawa and costume design by Hahnji Jang.
Mobile Unit tour dates include the following venues:
October 4: The Lesbian, Gay, Bisexual & Transgender Community Center, Manhattan
October 5: Pelham Fritz Recreation Center, Manhattan
October 6: North Brooklyn YMCA, Brooklyn
October 8: Lenox Hill Neighborhood House/Women's Mental Health Shelter, Manhattan
October 9: HELP Bronx Morris Avenue, Bronx
October 10: Brownsville Recreation Center, Brooklyn
October 11: Queens Public Library, Central Branch
October 12: Williamsbridge Oval Recreation Center, Bronx
October 13: Island Voice/Canvas Institute, Staten Island
October 16: Queensboro Correctional Facility, Queens
October 17: The New York Public Library for the Performing Arts, Manhattan
October 18: DreamYard Arts Project, Bronx
October 19: Metropolitan Detention Center, Brooklyn
October 20: Faber Park Recreation Center, Staten Island
October 22: Edgecombe Correctional Facility, Manhattan
October 23: Taconic Correctional Facility, Westchester
October 25: St. Paul's Chapel, Manhattan
October 26: Bedford Hills Correctional Facility, Westchester